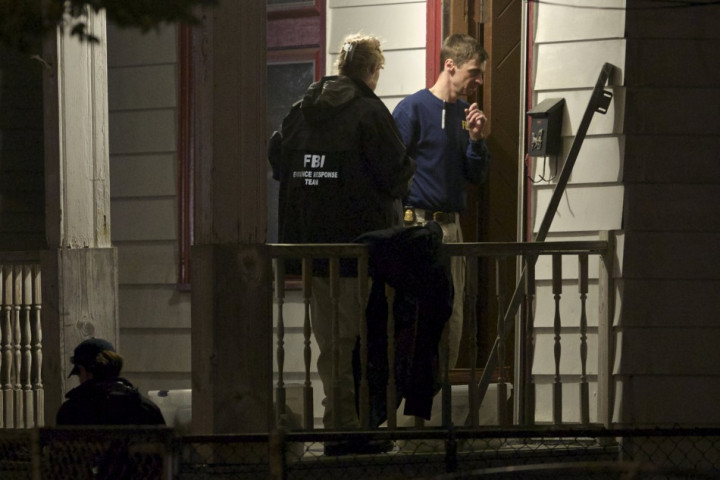 US police said they believe that the three women kidnapped and imprisoned in a Cleveland home for a decade were kept chained up by their captors.
Amanda Berry, 27, Gina DeJesus, 23, Michelle Knight, 32, were allegedly abducted in the early 2000s in Ohio and held captive. Police were interviewing the three Castro brothers, who are the main suspects in the case.
"We have confirmation that they were bound, and there were chains and ropes in the home," police chief Michael McGrath told NBC's Today programme.
Police conducted a thorough search of the house at 2207 Seymour Avenue where the three were held prisoner. No human remains were found, Cleveland Public Safety director Martin Flask said.
McGrath said that the women were in a good physical state "considering the circumstances".
Local school bus driver Ariel Castro, 52 and his two brothers, O'Neal, 50, and Pedro, 54, have been arrested by police.
The women were freed after Berry managed to escape from the dungeon with her six-year-old daughter and call police.
McGrath said that during their years in captivity, the three women were released "out in the backyard once in a while".
Elsie Cintron, a neighbour living a few houses away, claimed her daughter once saw a naked woman crawling around the garden, apparently at the directions of a man.
The authorities have denied that they did not act on neighbours' tip-offs that something wrong was going on in the house.
Ariel Castro's son, Anthony, 31, who wrote an article about the disappearance of Gina DeJesus for his local newspaper in 2004, said that doors leading to the garage, basement and attic in his father's house were always padlocked.
Knight, went missing in 2002 aged 19 and Berry vanished a year later when she was 16. DeJesus went missing the following year at the age of 14. Six-year-old Jocelyn, who was found along with the women, has been confirmed by officials as Berry's daughter.