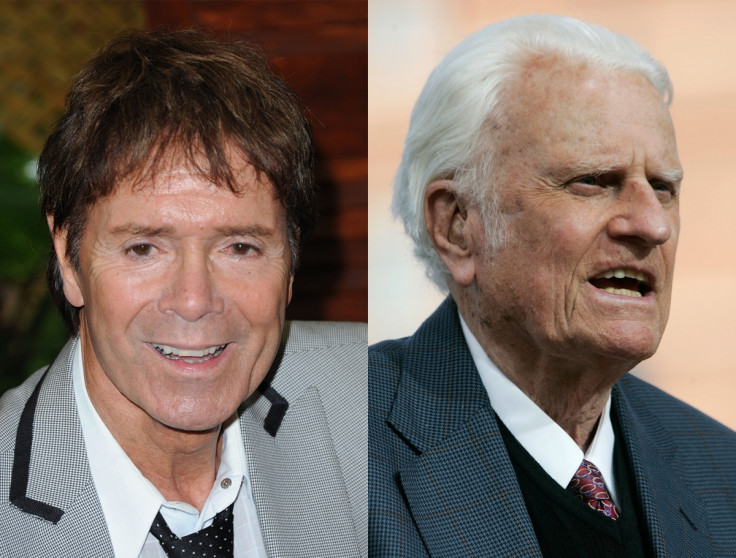 The inquiry accusations the British singer Sir Cliff Richard abused two boys in 1985 has faltered because detectives have failed to find evidence to validate the claims. One out of the three investigations of alleged sexual abuse has now been dropped, according to a close friend of the entertainer.
Richard is also understood to have produced evidence to police that he was never alone with the two men who alleged he abused them in incidents which took place during the 1980s. "Cliff has given the police evidence that he was never on his own on the days when the alleged attacks took place," said the friend, who has asked to remain anonymous.
A South Yorkshire police spokesperson declined to comment on the faltering inquiry which started just over a year ago, but said: "We won't be providing a running commentary on the investigation. The inquiry continues."
The veteran singer was never charged or arrested. Police raided his home in Berkshire in August 2014. Live footage of the raid was broadcast live on BBC as camera crews camped outside his home while officers searched it after a complaint was made against Richard in 2014. Police were alleged to have tipped off the BBC about the operation before it took place.
Abuse investigation
The pop star is one of a number of celebrities named as being under investigation by Operation Yewtree, the inquiry into allegations of historical sex abuse involving show business personalities. Richard strongly denied the claims, describing them as "absurd and untrue".
The 74-year-old said he had no idea where the allegations against him come from. "The police have not disclosed details to me," he said in a statement. "I have never, in my life, assaulted anyone and I remain confident that the truth will prevail. I have cooperated fully with the police, and will, of course, continue to do so."
One of the alleged victims claims he was assaulted by Richard when he was 15 at a Billy Graham rally in Sheffield in 1985. The friend suggested some of those have signed affidavits supporting the singer's assertion he was never alone, according to the Sunday Times.