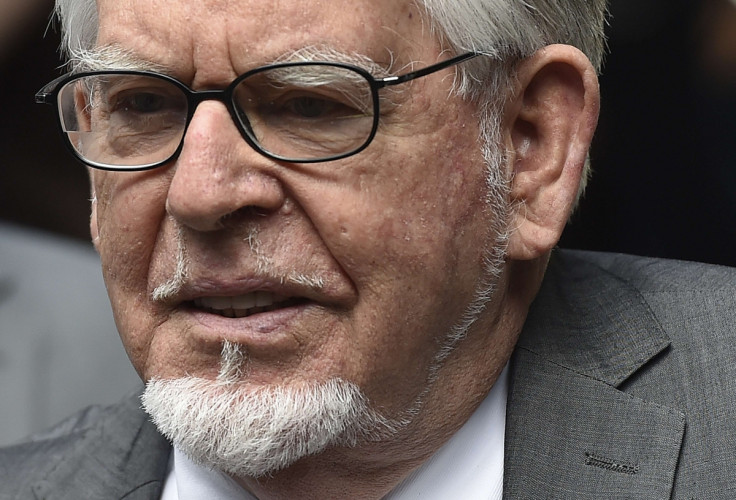 According to the Press Association, the file of new evidence against Harris was presented to the Crown Prosecution Service (CPS). The CPS did not identify him by name, but the suspect is believed to be Harris.
A spokesman for the CPS confirmed the reports saying: "The CPS has received a full file of evidence following the interview under caution of an 85-year-old man on 3 and 4 February at a police station in Stafford in relation to Operation Yewtree. A decision will be made in due course."
Following an investigation by Operation YewTree, the TV personality was unmasked as a sexual predator, who preyed on fans as young as eight-years-old and even subjected his daughter's friend to a catalogue of abuse over a 16-year period. The accusations dated between 1968 and 1986.
In 2014, appearing at Southwark Crown Court, Harris was sentenced to six years in prison after he was found guilty of 12 indecent assaults on girls.
In October 2014 it was reported that new alleged victims had come forward to police claiming they were abused by the entertainer.
A police source said at the time that the new allegations were from individuals in Australia, New Zealand and in Britain. Operation Yewtree will deal with the fresh allegations relating to British victims, while those made abroad will be handled by local police.
In February 2015, Harris was interviewed under caution by police as part of Operation Yewtree.
Following the revelations of historical sexual abuse committed by Harris between 1968 and 1986, he was stripped of all the honours he had received throughout his career including a Bafta fellowship, while accolades in his native Australia were removed.
Harris also had his CBE annulled at the order of the Queen, who once sat for him for an official portrait.