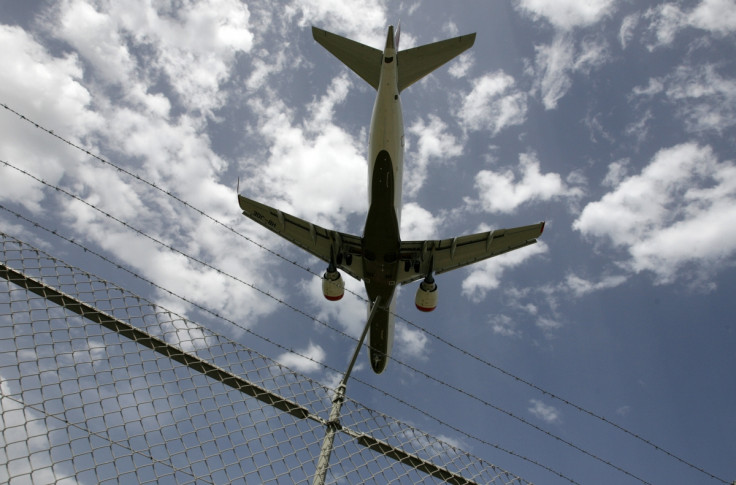 Flights from Britain to the US could take longer and be more expensive in the future as a result of climate change, experts say. Researchers from the University of Reading warn that a doubling of the amount of carbon dioxide in the atmosphere would accelerate jet streams — narrow air currents in the upper atmosphere that typically flow from west to east — increasing travel times for those flying westward over the Atlantic.
This means more time in the air for passengers flying from London to New York, in addition to other undesired effects such as greater turbulence. Eastbound transatlantic flights, on the other hand, will complete their journeys relatively quicker boosted by stronger tailwinds.
The transatlantic route between Europe and North America is one of the world's busiest aviation corridors, with around 600 flights per day. Scientists say the changes will lead to increased fuel consumption and emissions by airlines and potentially steeper ticket prices for passengers. The findings are detailed in the journal Environmental Research Letters.
Headwinds
"The aviation industry is facing pressure to reduce its environmental impacts, but this study shows a new way in which aviation is itself susceptible to the effects of climate change," said Dr Paul Williams, atmospheric scientist at the University of Reading.
To study the effects of global warming on transatlantic flights, Dr Williams's team used a computer model to map how atmospheric winds will be affected if the amount of carbon dioxide in the atmosphere is doubled. They then fed the results of this simulation into a routing algorithm of the type commonly used by flight planners.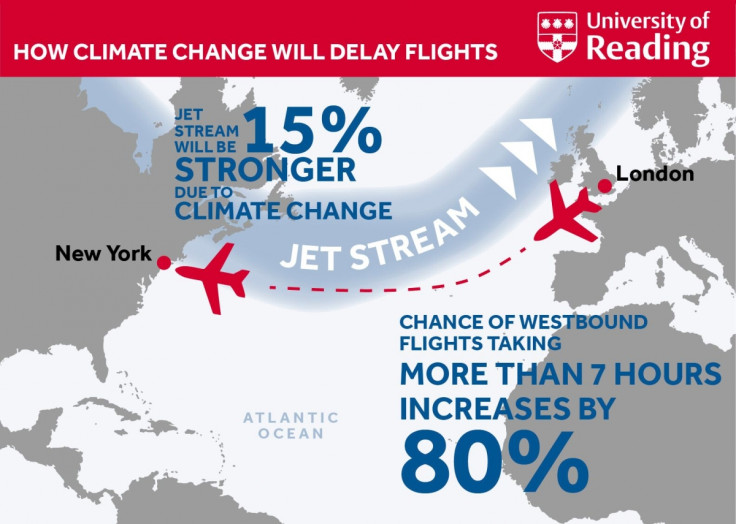 "The bad news for passengers is that westbound flights will be battling against stronger headwinds. The good news is that eastbound flights will be boosted by stronger tailwinds, but not enough to compensate for the longer westbound journeys," Dr Williams said.
"The net result is that round-trip journeys will significantly lengthen."
Jet stream winds along the flight route between London and New York are predicted to become 15% faster, making it twice as likely for a flight travelling from Heathrow to John F Kennedy International airport to take more than seven hours. Meanwhile, flights travelling the other way will be twice as likely to reach their destination in under five hours and 20 minutes.
As a net result of the changes, transatlantic flights will collectively spend an extra 2,000 hours in the air per year on an average, burning £15m ($22m) worth of extra fuel and emitting an additional 70,000 tonnes of CO2. Researchers say this is equivalent to the annual emissions of 7,100 British homes.
Dr Williams added: "The jet stream encircles the globe, and there is one in the southern hemisphere too. It is possible that flights elsewhere in the world will also suffer from a similar jet stream effect."