Activists who chained themselves to railings at Heathrow Airport in a die-in protest against the proposed construction of a third runway have been found guilty of being unlawfully airside and aggravated trespass. A total of 13 members of the Plane Stupid campaign group have been told they face a possible jail sentence following the demonstration at Heathrow's north runway last July.
The group cut a hole in the perimeter fence and gained entry onto the runway in the early hours of 13 July. Activists then chained themselves to a number of structures and also locked themselves onto a tripod made of scaffolding polls or in pairs with arm locks filled with expanding quick-set foam.
Police said the design of the structure and 'lock-ons' meant that neither the metalwork nor the protesters could be easily removed. The area was eventually cleared around 10:00am later that day.
In total, the protests forced the cancellation of 25 flights, with the cost of the disruption described as "absolutely astronomical" by Willesden magistrates' court district judge Deborah Wright
Plane Stupid members have staged several protests against the building of the third runway at Heathrow over concerns about how the rise in carbon emissions in the area will affect climate change.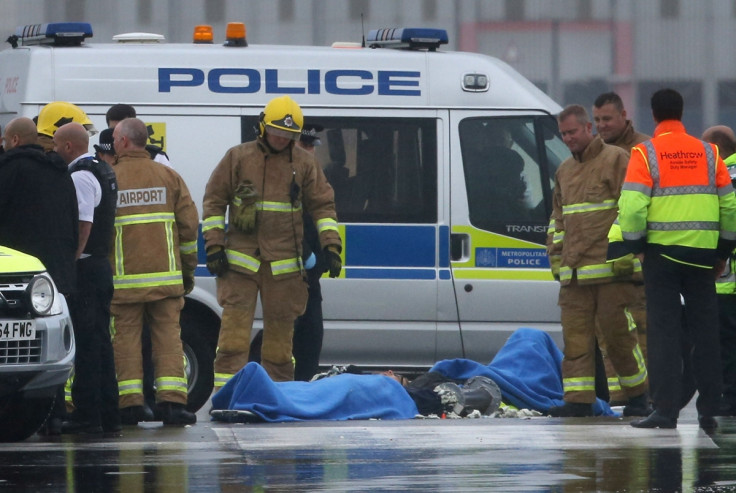 Following the guilty verdict, a spokesperson for Plane Stupid said: "Today's judgement (25 January) demonstrates that the legal system does not yet recognise that climate defence is not an offence. We took action because we saw that it was sorely needed. When the democratic, legislative and processes have failed, it takes the actions of ordinary people to change them."
"We are very grateful for all the messages of support and solidarity we have received from all over the world, and are immensely proud of the action we took to combat emissions from aviation. Climate change and air pollution from Heathrow are killing people now, and the government's response is to spend millions making the problem bigger. As long as airport expansion is on the agenda, Plane Stupid will be here. We're in it for the long haul."
Rai Chada, defence lawyer at Hodge, Jones & Allen, who represented four of the suspects, said: "My clients are disappointed by their conviction. They regard climate change and air pollution from Heathrow as a clear and present danger to human health – locally, nationally and internationally. It will be time for those in authority to act to prevent these emissions from getting worse."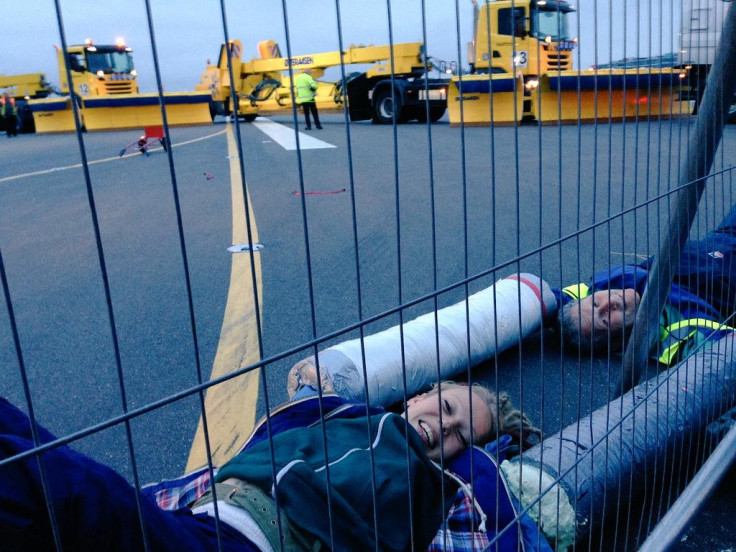 Superintendent Andy Jones, from the Met's Aviation Policing, said: "While it is the role of the police to facilitate peaceful protest it is also our role to uphold the law and to allow businesses and the public to go about their lawful business. When protesters encroach into the airside environment they not only cause major disruption but also significant danger to themselves and aircraft.
"These convictions send out a clear message that such behaviour will not be tolerated. I appreciate that airport expansion will trigger protest but I would urge those considering such action, to do so peacefully and within the bounds of the law."
A Heathrow spokesperson said: "We welcome today's verdict. Anyone who breaks the law and interferes with the safe and smooth operation of the airport can expect full prosecution under the law."
All 13 are due to be sentenced on 24 February.
Plane Stupid activists found guilty were:

- Rebecca Holly Sanderson, 28 (10.01.88) of Newton Road, Machynlleth, Powys;

- Melanie Strickland, 32 (17.02.83) of Borwick Avenue, Waltham Forest, E17;

- Richard Steven Hawkins, 32 (29.01.83) of Heol y Doll, Machynlleth, Powys;

- Ella Gilbert, 23 (16.07.92) of Magdalen Street, Norwich, Norfolk;

- Danielle Louise Paffard, 28 (25.02.87) of Blenhiem Grove, Southwark, SE15;

- Graham Edward James Thompson, 42 (27.09.73) of Durlston Road, Hackney, E5;

- Robert Anthony Basto, 68 (13.09.47) of Blackborough Road, Reigate, Surrey;

- Kara Lauren Moses, 33 (25.10.83) of Heol y Doll, Machynlleth, Powys;

- Cameron Joseph Kaye, 23 (11.02.92) of Kenwood Close, Sipson, West Drayton;

- Edward Thacker, 26 (24.06.89) of Kenwood Close, Sipson, West Drayton;

- Alistair Craig Tamlit, 27 (16.05.88) of Kenwood Close, Sipson, West Drayton;

- Sheila Menon, 44 (22.10.71) of Pellerin Road, Hackney, N16;

- Sam Sender, 23 (25.01.92) of Kenwood Close, Sipson, West Drayton.