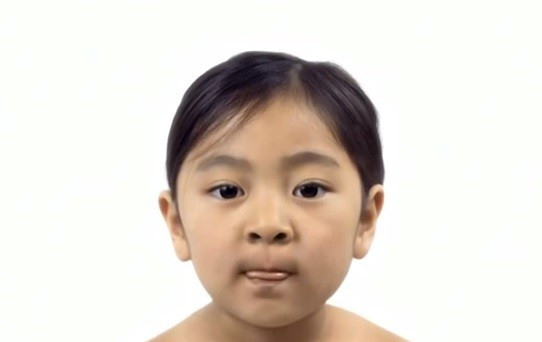 Footage of a little girl morphing into a 60-year-old woman in just five minutes has left viewers stunned.
The short film entitled 'Danielle' was created by editor and film director Anthony Cerniello to provoke thoughts about change, blindness and death.
The work, inspired by Cerniello's friend, Danielle, and photographs of her cousins and relatives starts with a young Asian girl gazing into the camera, only blinking occasionally.
As the clip progresses, viewers witness the seamless time lapse of a woman's entire life. Her face gradually grow longer, her bone structure become more defined, her wrinkles appear and her hair eventually goes grey.
However, due to the fluidity of the video, the progression is almost invisible. It is the tiny, imperceptible changes that ultimately form a seamless transition from childhood to adulthood.
The footage has gone viral online and has been shared hundreds of thousands of times.
"Wow that's an amazing video," one viewer said.
Another added: "Talk about sensing your mortality. Great video."
Cerniello had the idea for the project when he attended Danielle's family reunion with still photographer, Keith Sirchio. The pair captured portraits of her female relatives of all ages before scanning the individual photographs and searching for similarities in bone structure to create a sequence of aging continuity.
Animators Nathan Meier and Edmund Earle then knitted the images together and added in facial movements and neck gestures.
3D visual-effects artist George Cuddy put in the finishing touches by smoothing out discrepancies in the hair and eyes and colour-corrected between skin tones.
The remarkable transformation was completed with abstract music, composed by Mark Reveley.
"I was thinking a lot about death, having panic attacks for a while and I wanted to explore that, I guess," says Cerniello. "It was my way of working through that time of my life."
"I attempted to create a person in order to emulate the aging process.
"The idea was that something is happening but you can't see it but you can feel it, like aging itself."