The streets of Mexico City have been filled with hundreds of clowns who have travelled far and wide to attend the annual International Clown Convention.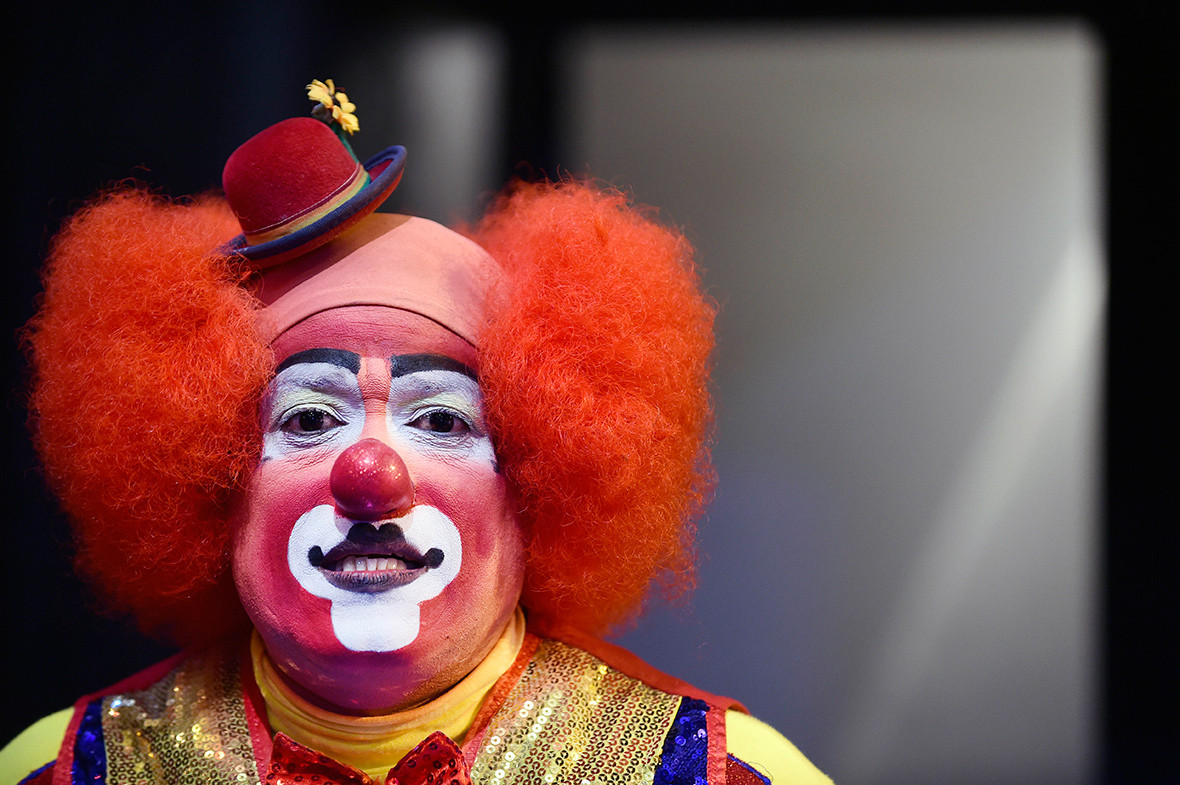 Now in it's 21st year, the convention (17-20 October) is part of an effort to maintain high standards of clowning. This year, around 450 clowns from 14 nations attended. Workshops and seminars enable them to stock up on the latest and best costumes, show off their talents and learn new skills to take home to fans.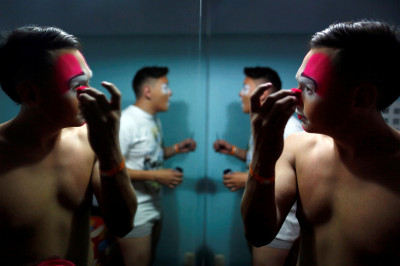 Chanting "we are clowns, we are not murders" participants took part in parades, performing juggling, riding on unicycles and giving away balloons to the delight of curious onlookers. The chant is a response to reports in the past months of menacing individuals dressed as "creepy" or "killer" clowns who have been spotted roaming around US cities at night.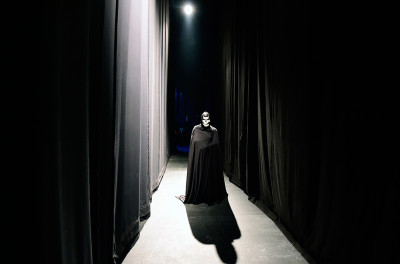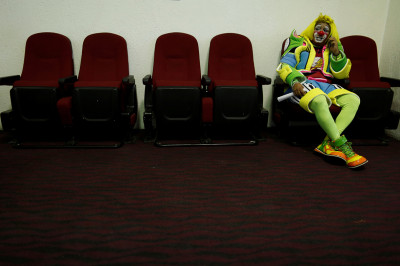 In a craze not quite like any other, the killer clown trend began in late August around Greenville, South Carolina. It has since spread to other states, perplexing police and threatening residents across the US. Cities in Mexico have also witnessed these unnerving clowns, in areas such as Mexicali, Puelbla and Queretaro. However, clowns at the convention have something to say on the matter. Speaking to Reuters, one clown named Hoi Hoi, said that good would win over evil. "There is more good than evil. Clowns, show we are good people and we do our work in the best possible way. This (convention) shows we are preparing ourselves to provide, not scares or fear, to people but cheerfulness and fun," he said.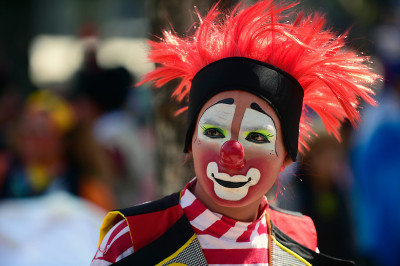 Residents agree, with Juan Fernadnez telling Reuters that those responsible for the acts would pay for it. "Most of us really like clowns. I'm a fan. It hurts when they do this to them because there are people who use that costume to work properly and produce smiles with great pleasure. Clowns work very well and they know they do their work properly. Maybe those people trying to hurt them, sooner or later, they will pay for it," he said.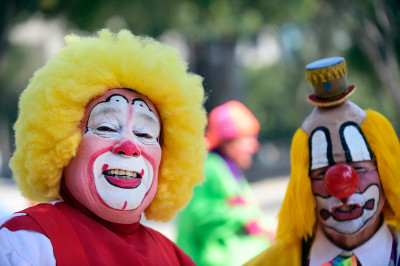 Clowns are an important part of Mexican culture, according to the Latin-American Clown Association. There are roughly 10,000 professional clowns registered in the country. Thousands emerge on traffic intersections, performing all sorts of tricks to earn a few pesos. It's a tough life for clowns, but the convention is part of an effort to maintain high standards of clowning.