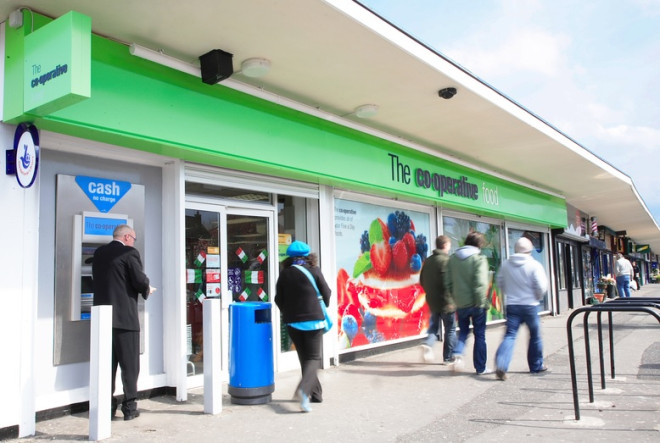 The Co-operative group has sealed a deal to open 54 new stores on pub sites as part of a major expansion plan in the UK.
The company secured the 15-year leases from NewRiver Retail, which bought more than 200 pubs from brewer Marston's in November for £90m ($149m, €108m). The new stores are expected to open in early 2015.
But a Co-operative spokesman told IBTimes UK it was too early to speculate how many jobs the move will create.
The deal comes after Steve Murrells, chief executive of The Co-operative's retail division, announced that the firm's food business plans to open more than 100 new convenience stores this year.
"The Co-operative has a clear vision to establish itself as the best local food retailer in the UK and over the coming years our focus will be to develop and grow our existing convenience estate of more than 2,000 stores," said Murrells.
"Our focus is on convenience stores and a move away from larger stores, as we look to highlight our strengths and consolidate our position as number one in the competitive convenience market."
This is the first major lease agreement that the Co-operative has secured since the announcement.
The properties are located throughout the country but with a concentration in Central, Eastern and Northern England.
The majority will be new-build projects to be constructed on surplus land adjacent to the existing public houses.
A smaller number of public houses will be either converted to convenience store use or redeveloped as standalone convenience retail stores, whilst some of the assets will be "significantly expanded in size" through the addition of an extension or new-build.
The rental income agreed varies between £15 per sq ft and £17.50 per sq ft.
The company said it is building its pipeline to enable the opening of 150 food stores per year across the UK.