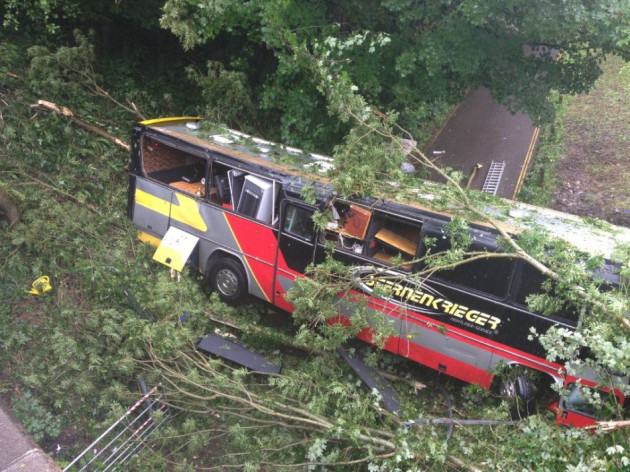 Firefighters freed two men who got trapped after a coach crashed felling 30ft (10m) from a viaduct near Bath.
The coach they were travelling n fell at the junction of the A36 Warminster Road and Brassknocker Hill, in Monkton Combe.
"Those people are now being treated by ambulance staff," a spokesman said.
The accident happened at 11.30 am, Avon Fire and Rescue Service said.
"The coach has overturned and fallen off the viaduct at the traffic lights," an eye witness told the BBC.
Two other passengers suffered serious injuries.
"There were seven other passengers on board the coach, who have also been receiving medical treatment," the spokesman said.
Two passenger have been taken to the Bristol Hospital, while the other seven are being treated at Bath Hospital.
Police, firefighters and paramedics are still at the scene.
Wet weather conditions may have contributed to the crash, BBC reported.
The road has been closed and motorists have been asked to avoid the area.
The police appealed for witnesses.