Cobra committee to hold Christmas meeting over Cumbria flood threat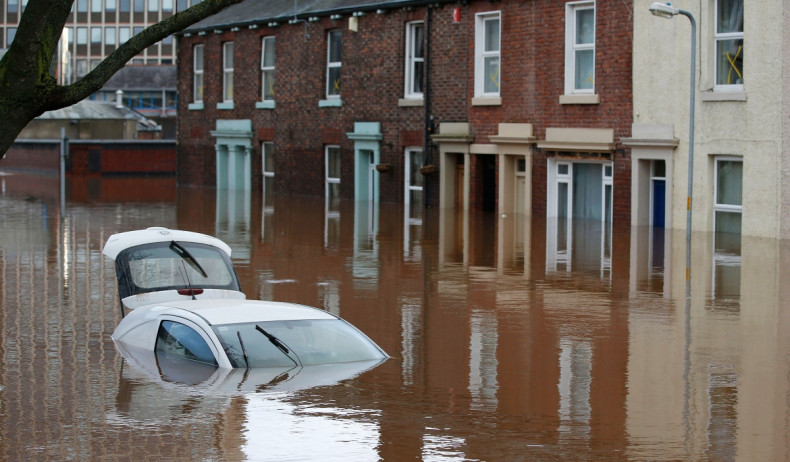 The UK government's crisis response committee, Cobra, will hold a Christmas Day meeting to discuss growing concern that further rainfall could worsen flooding in northern England. Cumbria has suffered from the deluge throughout the month and six inches of rain is expected in the region as it experiences its wettest December since records began in 1910.
Some regions in Cumbria have been hit by flooding three times in one month alone and heavy rain will cause rivers to swell further. Armed forces are on a four-hour standby to bolster flood defences and in case they are required to assist with evacuations. Some 700 Environment Agency staff have been deployed amid flood warnings in northern England and Scotland on Christmas Day and Boxing Day.
Earlier in the month Storm Desmond wreaked havoc in the region and residents are still cleaning up the mess that it created. Hundreds of homes and businesses were left damaged, with some no longer fit for purpose. Public infrastructure such as roads and bridges were also devastated, with around 40 still out of use.
Across the UK, some 30 flood warnings were issued as Storm Eva struck. In Ireland 2,000 homes were left without power on Christmas Eve (24 December) as the storm passed through the country.
"Our operational teams are working throughout the Christmas period to take action to reduce the potential impacts of flooding and support those communities affected," said Paul Mustow, deputy director in flood risk management at the Environment Agency.
Cumbria police have urged drivers to "adapt their driving style" and be vigilant over changing conditions. "Please do not in any circumstance ignore road closure signs and continue on your journey," said chief inspector Matt Kennerley. "Driving through flood water is extremely dangerous as you cannot determine the depth."
The Environment Agency can be reached on 0345 988 1188. The line will be staffed.