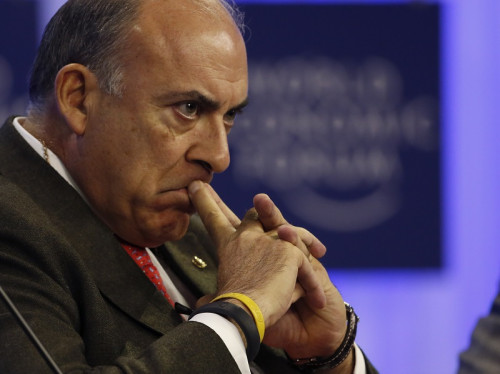 The boss of Coca-Cola has warned that if the world's youth unemployment problem is not solved, it could create severe social problems.
Muhtar Kent, chief executive officer of Coca-Cola, told Bloomberg TV that if the issue is not resolved, the "social peace and mosaic" of the world could crack and everyone could be made "much worse off".
Kent, speaking at the World Economic Forum's annual meeting in Davos, also claimed there is a "huge mismatch" between what businesses need from employees and what universities are teaching students.
The University of Hull graduate explained Coca-Cola was helping tackle unemployment around with world with the firm's 5by20 scheme.
The programme is designed to enable the economic empowerment of five million women entrepreneurs by 2020, according to Kent.
The scheme's current focus is on four key markets, including Brazil, South Africa, the Philippines and India.
Coca-Cola also said it is expanding 5by20 into additional markets where it is incubating projects or piloting programs, including China, Mexico, Nigeria, Kenya, Uganda, Haiti and Egypt.
Kent also discussed how employers across the globe should look to use technology to create jobs.
"We also have to learn, especially where youth unemployment is very high (in places like Europe), to leverage technology better," he said.
"Technology, on the one hand, is a big challenge because it actually eliminates jobs. But, at the same time, if we leverage properly, it can create jobs."
The chief executive's comments come as youth unemployment and total jobless rates across Europe remain very high.
The UK, with a 7.1% unemployment rate, is faring well compared to its European cousins such as Spain (26.03%) and Greece (27.8%).