Coca Cola HBC Warns of Russian Sanctions Bottleneck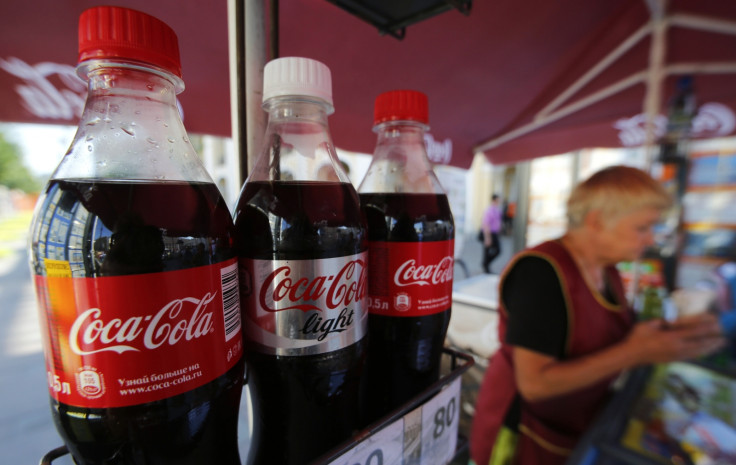 Greek company Coca Cola HBC, which is the second largest bottler of Coca Cola products, has warned that its operating volumes will fall because of Russia sanctions.
The company made the announcement as it reported a 6% increase in earnings for the second quarter.
Coca Cola HBC said its pre-tax profit jumped from €120m (£95m, $160.4m) to €178.7m in the second quarter.
Consumer spending has been on the decline in the eastern European countries of Russia and Ukraine since tension boiled over in early 2014. Russia is Coca-Cola HBC's largest market by volume.
Despite reporting a profits rise, the firm said its volumes are falling and the the 12 week reporting period saw the first decline in this regard for some 11 quarters; things are expected to worsen over the next six months, said the company.
"The prevailing difficult economic and trading conditions, the sudden deterioration in Russia and the evolving trends in a small number of other markets have led us to review our volume outlook," it said.
"We now expect the volume decline trend we have seen in the first half to persist in the remainder of the year."
Coca Cola HBC, which has recently moved its headquarters to Switzerland in order to escape debt-ridden Greece, saw its shares drop in early morning trading to 1,334p, a drop of almost 2%.
Analysts have warned that its stock price could become lower if they don't post a significant improvement in the next quarter.
Mike van Dulken, head of research at Accendo Markets, said: "While Q2 profits may have risen and margins expanded nicely on reduced costs, offsetting a fall in volumes and revenues, management's comments about a challenging outlook based on Russia/Ukraine geopolitics, still squeezed consumers, FX headwinds and expectations that trading conditions are unlikely to improve during 2014 have given the shares reason to retrace almost all the way to the base of their 2.5-month sideways channel."
© Copyright IBTimes 2023. All rights reserved.