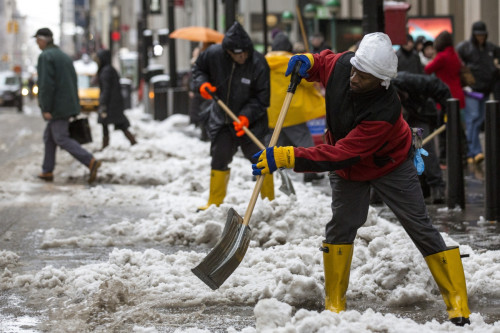 A state of emergency has been declared in New York, with airports cancelling flights and travel disrupted due to winter storms.
New York governor Andrew Cuomo said John F Kennedy Airport, LaGuardia International Airport and Stewart International Airport had been forced to offer a vastly reduced service.
JFK airport had "virtually no flight activity" until late morning, LaGuardia did not run any flights until midday, while SWF had seven inches of snow and was forced to cancel a flight.
Cuomo said: "This is a significant winter storm impacting all regions of the state and we are taking all necessary steps to keep New Yorkers safe. I have declared a state of emergency for all counties so that we can continue our effective and quick response in communities that have been hit the hardest.
"New Yorkers in affected regions should stay off the roads, check on their neighbours and loved ones, and stay inside their homes until the worst of the storm has passed."
Recent travel advice issued by the Foreign and Commonwealth Office warned people visiting the US that snow storms can result in delays and cancellations, and urged people to contact their airlines and travel companies before leaving.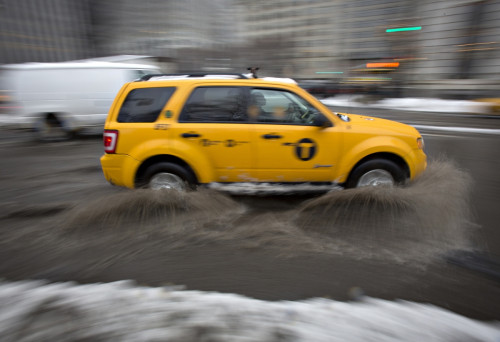 New York Department of Transportation Commissioner Joan McDonald said roads were badly affected, with Winter Storm Nika bringing heavy snow, ice and freezing rain across the state.
"Our crews have been working around the clock to clear roads and ensure the safest travel conditions possible. With that being said, commuters should not be using I-84 until further notice, as we continue to clear snow and ice from the roadway."
Police superintendent Joseph D'Amico said authorities would monitor Interstate 84 to keep all vehciles off the road. He urged all motorists to avoid driving unless "absolutely necessary".
Salt shortages were reported in parts of New York and power outages were expected.
Another winter storm is expected to hit the US east coast and Midwest over the coming days, with further disruption expected.
According to the Weather Channel, a major late week storm is heading towards the central and southern plains into the Ohio Valley.