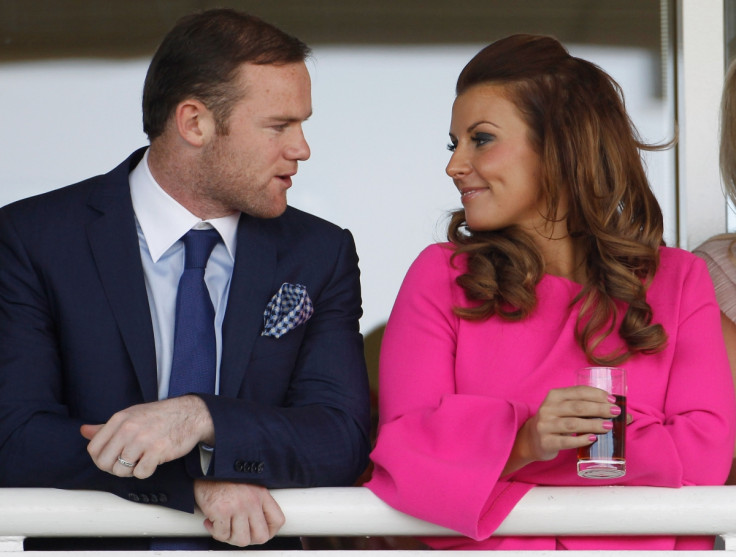 Coleen Rooney appears to be a fan of tough love as she believes husband Wayne's community service for drink-driving could finally force him to "grow up".
The 31-year-old Everton footballer was given 100 hours of service after being caught three times over the legal limit while driving home party girl Laura Simpson, 29, in her VW Beetle earlier this month.
Coleen – who is pregnant with the couple's fourth child – is understood to think he is a "big kid" and that his punishment is the wake-up call he needs to "man up".
A source told The Sun: "Coleen has said the best thing that could have ­happened to Wayne is getting this 100-hour community service."
"She thinks this may be the shock he needs to grow up. She has always said he is like her fourth child."
They added: "It's time for Wayne to man up. The latest events are the last straw. Coleen thinks this might be the making of him."
The insider also divulged that the record goalscorer for England does very little around the house and is always "playing computer games."
The footballer's drink-driving scandal continues to burden his wife of nine years as he has been banned from driving for two years and is hitching a ride with his father as he returned to the Everton training ground.
Coleen is also preparing to give birth to the couple's fourth child and is worried about how she will get to hospital when the baby arrives now that she can no longer reply on her husband's help.
A source is said to have told the Daily Star: "One of the main consequences is she won't be able to rely on him to ferry her around during her pregnancy - particularly when she goes into labour."
"She will suffer too for his stupidity," they added.
Though Coleen dubbed office worker Simpson a "fame-seeking slapper", her marriage to Wayne is said to be in crisis.
The source added: "[Coleen] knows he was targeted by the girl and that the police arrived before anything happened. But she is still angry."
Earlier this week, Wayne pleaded guilty to being nearly three times the legal alcohol limit and was banned from the roads for two years. He will also have to complete a 12-month community order and 100 hours of unpaid work under the Community Payback scheme.
He said in a statement: "Following today's court hearing I want publicly to apologise for my unforgivable lack of judgement in driving while over the legal limit. It was completely wrong."