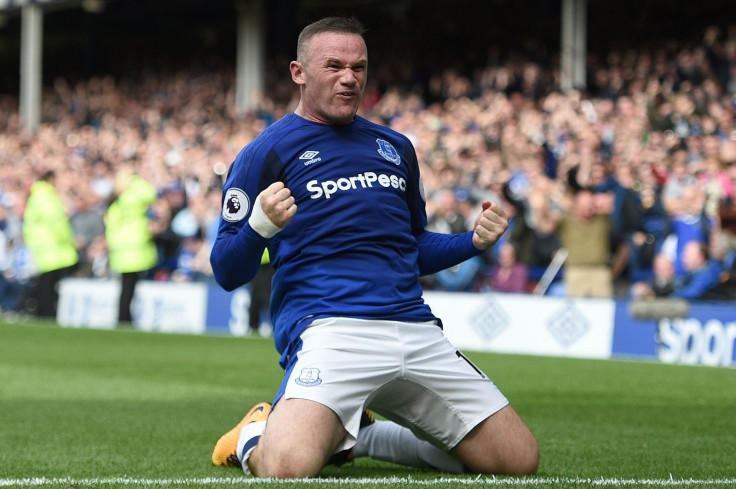 Coleen Rooney has provoked the wrath of Everton fans after allegedly asking her husband Wayne Rooney to take time off so that they can work on their troubled marriage.
The 31-year-old former England captain's private life has dominated headlines since his drink-driving arrest on 1 September.
To make matters worse, police pulled him over as he drove a Volkswagen Beetle belonging to office worker Laura Simpson, who claimed that they had enjoyed a "kiss and cuddle" after he complimented her body at Bubble Room cocktail bar in upmarket Alderley Edge.
Since the drama first unfolded, his wife Coleen, who is expecting their fourth child, has stepped out without her wedding ring, prompting divorce speculation.
It was recently reported that she wanted the striker to request "sympathetic leave" from the club so that they can deal with their issues away from the spotlight. Rooney left Manchester United after a 13-year spell at Old Trafford this summer to return to his boyhood club Everton and has scored twice in three Premier League appearances since.
"Coleen wants them to get away as a family," a friend of the family told The Sun. "She thinks it's important to get away from the area and try and spend some time together – him, her and the kids.
The insider continued: "In the midst of it all they haven't been able to do that and, to work through their problems, she feels they need to get away."
Coleen's request has not gone down well Everton fans, who have taken to the forums in droves to vent their rage. "Time off?? What a farce. He's just had a 7 week break. No one in any other line of work gets that in May and June," wrote user ToffeeTim.
Another commentator by the name Larbert Toffee added: "Yeah that's right Coleen. We should allow Wayne time off so you can both go on a holiday. After all you've only had 10 this past year."
A third remark was laced with indignation: "I've heard of sick leave, bereavement leave, paternity leave but I have never come across 'Just because I am a total whazzock' leave before!"
Coleen's holidays abroad are said to be a bone of contention for the pair, who have been married for nine years. While she is blaming his wild nights out for his arrest, he believes she also needs to make some lifestyle changes. A source told The Sun: "He's pointed the finger at her over the number of holidays she takes and she raised questions about his nights out with the lads."