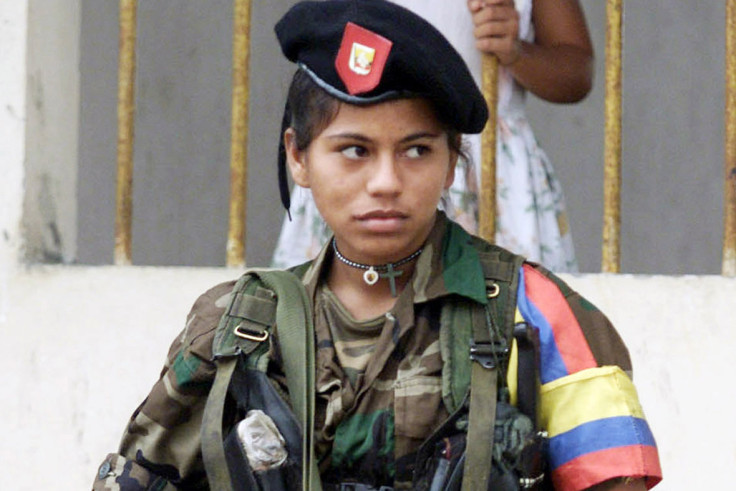 Female fighters of the Revolutionary Armed Forces of Colombia (Farc) are dreaded by the Colombian government troops as they are more "merciless" than their male counterparts. If captured, Colombian troops prefer being taken hostage by male rebels. Reports suggest that out of the 7,000 Farc fighters, one third are women.
"The women are the worst," a Special Forces officer from Colombia's National Police told the Washington Post. "If you get captured, you pray it's by the male rebels," the officer added. Farc female fighters employ brutal interrogation methods. "They're more ideological than the men. They're merciless," the officer continued.
Speaking on condition of anonymity, he said that the rebel group has male and female fighters in their ranks to prevent them from leaving the battlefield. Meanwhile, The Daily Mail reported that female fighters joined Farc not because of their political ideology, but due to personal tragic incidents as well.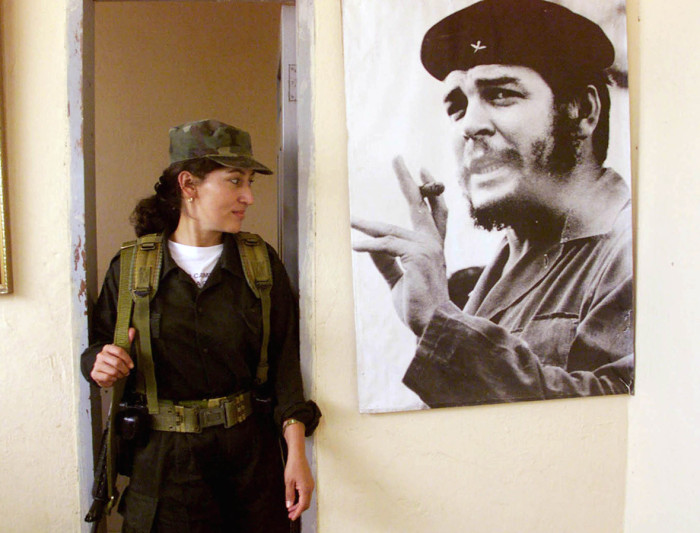 Although female fighters are allowed to have partners, they are not permitted to marry nor have children. Reports claimed that pregnant female fighters were forced to have abortions so their fighting abilities are not hampered, and those who gave birth saw their children being taken away from them.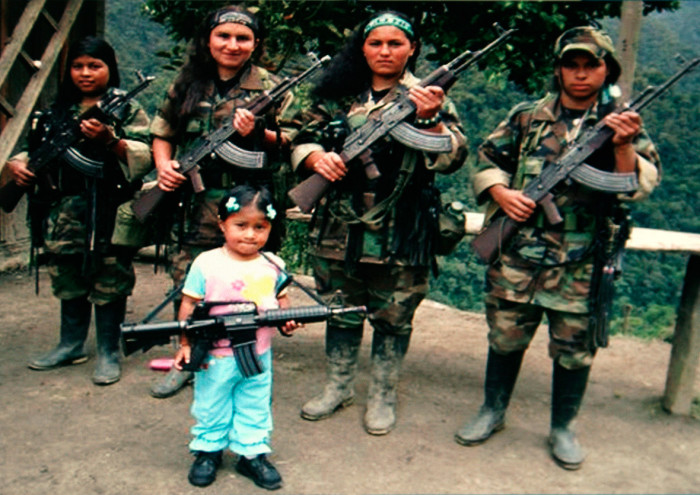 "We have evidence to prove that forced abortion was a policy of the Farc that was based on forcing a female fighter to abort so as not to lose her as an instrument of war," Attorney General Eduardo Montealegre said. He said 150 former fighters have testified of being forced to undergo abortions.
Farc, which wants to view a Marxist regime, has been fighting the government since 1964. The five-decade-old conflict has reportedly killed more than 220,000 people, while around 40,000 people have disappeared without a trace. The rebel group and the Colombian government are working on a peace deal for which the deadline has been set for 23 March.