Colorado: Family sues marijuana company for sweets man ate before shooting dead mother of his children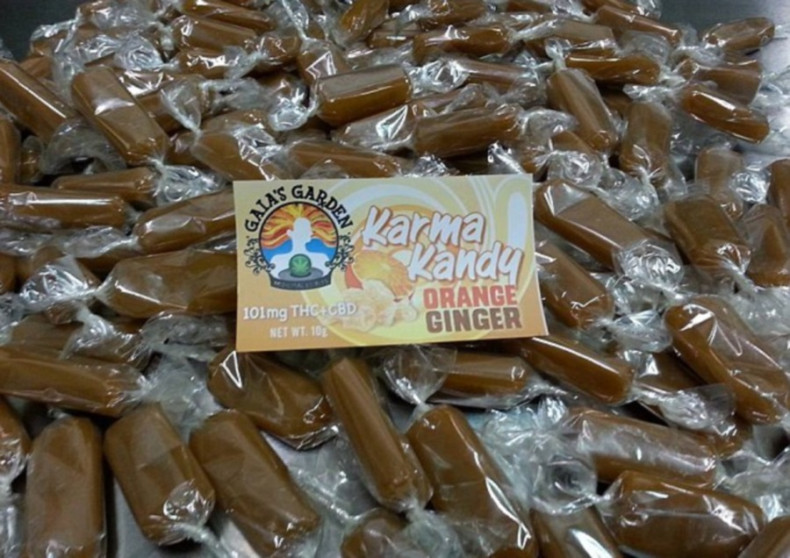 The three sons of a Colorado woman who was shot dead by their father have he had eaten marijuana sweets, have filed what appears to be the US's first wrongful-death lawsuit against the marijuana industry. The lawsuit was filed on behalf of the children, aged nine, 13, and 15, by the parents of Kristine Kirk, who was murdered in 2014 by her husband, Richard Kirk.
The lawsuit has been filed by Kristine's parents Wayne and Marti Kohnke, and her sister, Tamara Heman who are the children's legal guardians. They claim the company that made the edible marijuana and the store that sold the lolly to Richard recklessly and purposefully failed to warn him about the possible side effects.
Those possible side-effects included hallucinations and other psychotic behaviours that Richard exhibited on the night of 14 April 2014 when he murdered Kristine.
It has been claimed that hours after he purchased the marijuana candy, Kristine called 911 terrified as Richard was ranting about the end of the world and jumping in and out of windows.
He was said to be hallucinating during the call, and the complaint says all three of the couple's young sons heard the gunshot that killed their mother.
A partially eaten "Karma Kandy Orange Ginger" sweet wrapper was found after the shooting. The candy contained 10 servings of THC, with each serving containing about 10 milligrams.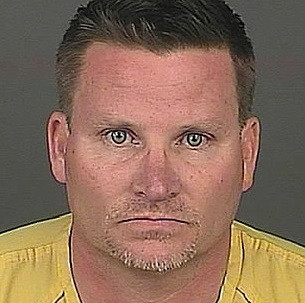 Richard Kirk has denied murder by reason of insanity
Police handout
Richard is facing one count of first-degree murder in Kristine's death and The Denver Post reported he has pleaded not guilty by reason of insanity. Defence expert, Dr Andrew Monte, said in a report submitted to the court that Richard was intoxicated with THC (marijuana's active psychoactive ingredient) which led to his psychotic behaviour.
According to the newspaper, authorities found low levels of THC in his blood, and a partially eaten piece of the marijuana candy was found in the house. The sweets came from a legal marijuana shop near where the family lived in Observatory Park, Denver.
The lawsuit has named Gaia's Garden LLC and Nutritional Elements Inc. claiming that Gaia's Garden made the candy and Richard bought it from Nutritional Elements. Gaia's Garden has said the company has always complied with state requirements for labelling and packaging its products.