Columbia University rape accuser graduates carrying a mattress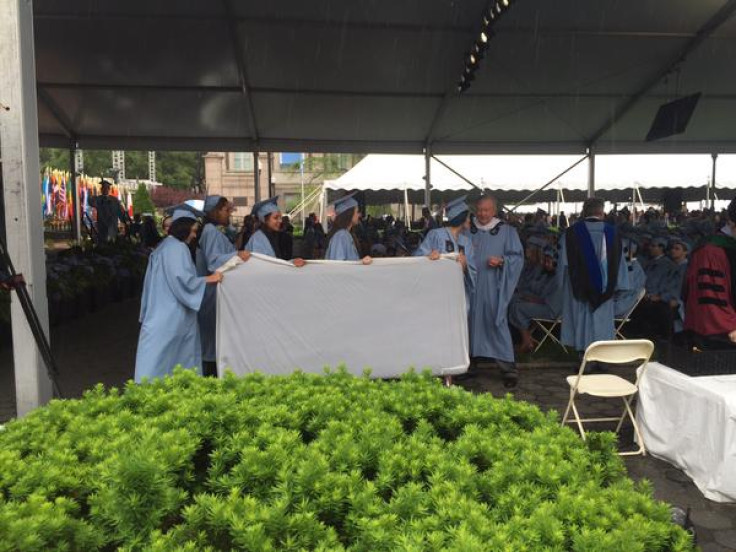 A Columbia University student who made headlines for carrying a mattress on campus to protest how the school dealt with her accusation of sexual assault took the mattress to her graduation.
Senior Emma Sulkowicz carried the mattress in the commencement procession and across the stage to collect her diploma as a handful of friends applauded, reports the Columbia Spectator. She obtained permission from the university to do so, even though the school had earlier barred any "large objects" as part of graduation. Several other students helped her.
Sulkowicz alleges that she was sexually assaulted by another student in 2012 and filed a complaint with Columbia, which found the man she named "not responsible". She also filed the same complaint two years later with the New York police, which also didn't pursue charges.
Carrying the mattress was Sulkowicz's way to underscore her anger at how her rape accusation was handled and also served as a performance piece called Carry That Weight to fulfil her senior thesis in visual art.
She says it's like the mattress she was raped on, and has vowed to continue to carry it until the man she named as her attacker is expelled. He is suing the university, charging it failed to protect him from harassment, and allowed her to continue to lug the mattress, which captured media attention. He has vehemently denied Sulkowicz's accusations that he raped her.
© Copyright IBTimes 2023. All rights reserved.