In the wake of increasing concern about sex attacks on American college campuses, California's Stanford University is recommending expulsion for students who commit sexual assault.
It's an unusual position. Most university disciplinary panels consider a range of penalties, often suspension.
"If a student is found responsible for what can be understood to be an egregious violation of university policy, the expected sanction in such a case should be permanent separation from the university — expulsion. Sexual assault is an example of such an egregious violation," an 18-member task force of faculty, students, and staff wrote in a report published this month.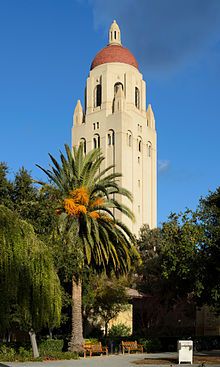 "I welcome the thoughtful recommendations of the task force and intend to implement as many as possible for the coming academic year," said university Provost John Etchemendy.
Victims rights advocates hailed the move. "It tells victims on campus that Stanford takes this issue very seriously, and they won't just put someone on probation, or make them write a letter of apology, or do a lot of these ineffective punishments," Colby Bruno, senior legal counsel at the Victim Rights Law Center, told Bloomberg. "What they'll do is come down as hard as they possibly can."
Under the new protocol, a three-person review panel must agree unanimously that a student is guilty of sexual assault before expulsion. Sexual assault is defined by university policy as "sex without consent through violence, force, menace or duress, or by causing someone to be incapacitated or taking advantage of someone who is incapacitated."
Last year, Stanford students protested after the university refused to expel a male student whom investigators determined had sexually assaulted a female classmate off campus. Officials decided he was not a threat to the school and allowed the student to graduate. As punishment, the university delayed granting his degree and forced a "gap year" before he could return to begin graduate school.
The task force report also contains a number of other changes to be tested in a three-year pilot program concerning how victims, investigations and suspects are treated, and includes the establishment of a Confidential Support and Response Team involving counsellors with professional experience in psychology and social work.
Rethinking how to deal with sexual assault
Several universities are revamping how they deal with sex assault reports after a crackdown by the Department of Education. A year ago the agency's Office for Civil Rights issued a list of the higher education institutions under investigation for possible violations of federal law over the handling of sexual violence and harassment complaints. Title IX of the Education Amendments of 1972 prohibits discrimination on the basis of sex in all education programmes or activities that receive federal financial assistance.
The 55-school list named universities across the nation, including high profile institutions like Harvard, Dartmouth and Princeton.
One of the schools, the University of Virginia, was the focus of a recent controversial article in Rolling Stone that featured an alleged gang rape at a fraternity house. The article was later debunked in an investigation by the Journalism Graduate School of Columbia University and by the magazine itself, with publisher Jann Wenner calling the "victim" a "really expert fabulist storyteller" who had concocted the account.