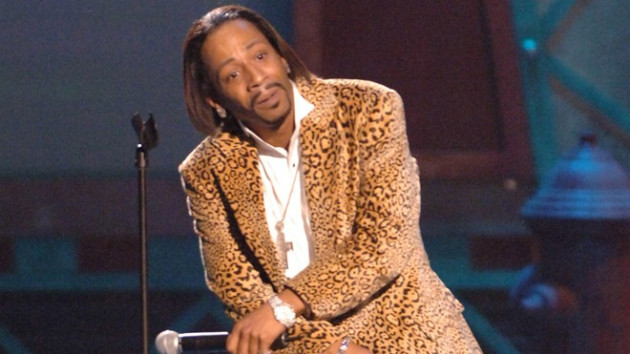 US comedian Katt Williams has announced that he is quitting stand-up following his latest run-in with the law.
The 39-year-old funnyman, who was in Seattle to perform his show, was ejected from the South Lake Union hotel after he was released from jail. He had been arrested over a dispute at a Seattle restaurant.
Police said he argued with customers, threatened the manager with a pool cue, attacked fans and scuffled with law enforcement officers called to the scene.
He is also accused of flicking a cigarette into a woman's face through a car window and throwing a rock at the vehicle.
The Norbit actor was booked into the King County jail on charges of assault, harassment and obstruction, police said. He was released on bond.
Williams was in tears as he told KOMO 4 news that he would not be returning to the stage.
"I'm just going to go ahead and announce my retirement from stand-up. I'm kinda done," he said.
"I've already discussed it with my kids."
His scuffle was the latest in long list of legal woes for the father-of-eight.
In November, he was arrested in Oakland, California on charges of suspicion of assault with a deadly weapon for allegedly beating an 18-year-old man with a bottle aboard his tour bus.
Williams, who first found fame in 1999, has worked with industry heavyweights including Lil Jon, Ludacris, Outkast, Oprah Winfrey and E-40.
His 2006 HBO special, Katt Williams: Pimp Chronicles Pt 1, made him a household name.
One fan said: "Katt needs to get it together."
Another wrote: "Katt is not funny when his is acting like a stupid rich idiot that doesn't have to follow the law or act like a decent human."