Comfort women: Japan's WW2 sex slaves tell their stories and demand apology [Photo report]
For decades, China's Second World War sex slaves have remained silent about their past. Many live in poverty and still suffer physical ailments and psychological damage from the experience of being forced to work in Japan's military brothels.
There is little reliable data on how many females, known as "comfort women", were taken and used as sex slaves. Chinese experts estimate the Japanese Imperial Army captured and coerced around 200,000 women, mainly from Korea and China, into providing sexual services before and during the war.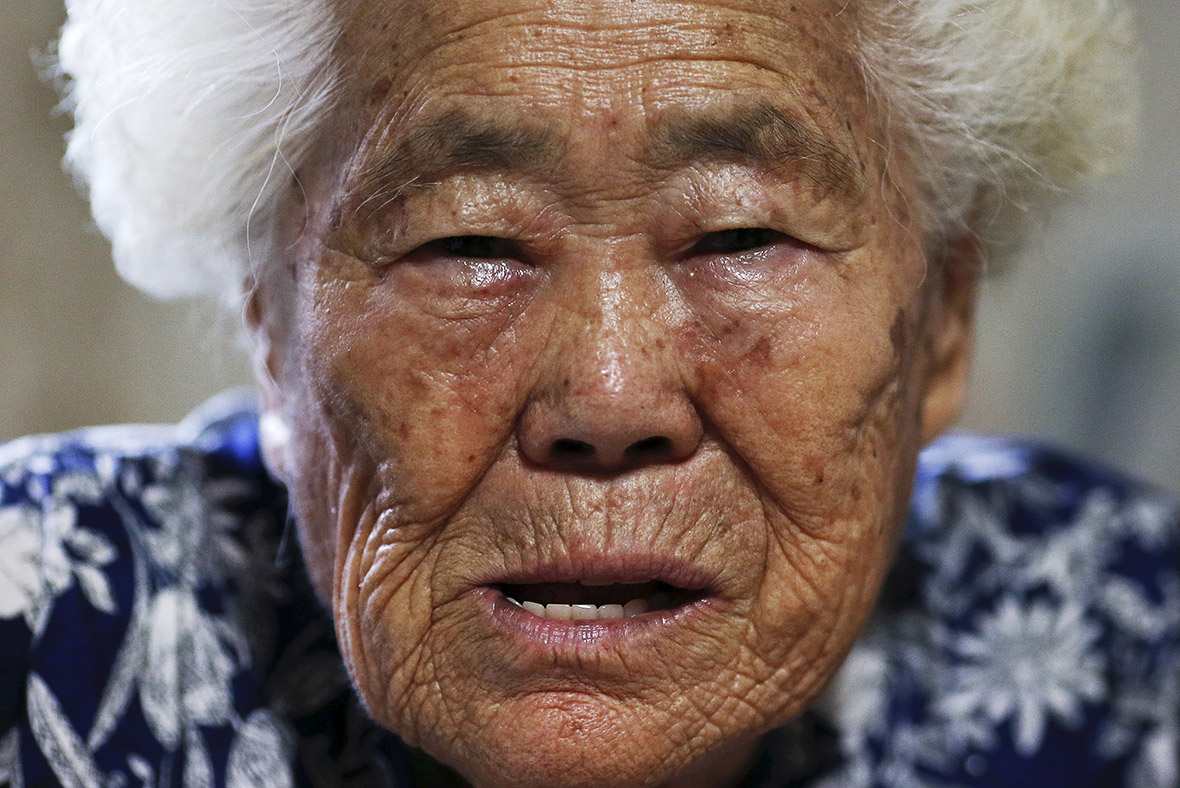 As Japan's neighbours await Prime Minister Shinzo Abe's statement marking the end of the war 70 years ago, time is running out for the women. Kim Bok-dong is not hopeful that Abe is about to apologise. Kim, 90, is one of South Korea's 47 surviving comfort women. Eight have died this year and South Korean President Park Geun-hye said the 15 August anniversary may be the last chance for a Japanese leader to resolve the issue.
Kim was 14 when a Japanese police officer and a soldier came to her rural home, demanding she accompany them to work at a garment factory. "My mother protested: 'She is so little, what can she do?' But they said I could learn, so it should be all right, which is how I ended up going, thinking it'd be just for a few days." Instead, she was gone for seven years, held at military brothels in southern China, Indonesia and Singapore.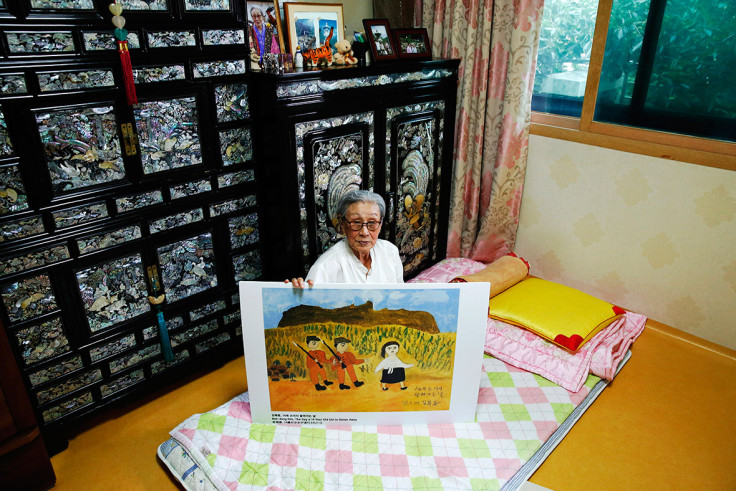 Abducted from her Pyongyang home at the age of 13, Gil Won-ok spent five years in Japanese military brothels in China. She caught syphilis and developed tumours, and a Japanese military doctor removed her uterus leaving her unable to bear children. "To be able to receive an apology, that will allow us to close our eyes," she said from the home she shares with Kim in Seoul, the Korean capital. "But I doubt that will happen easily."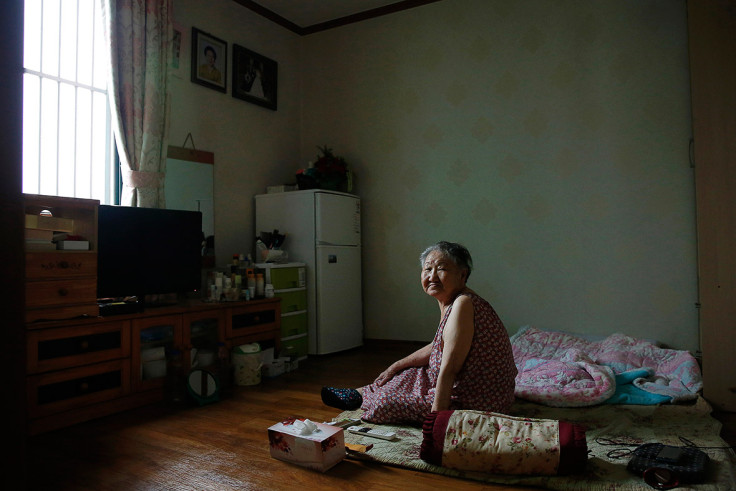 In China, Ren Lane, who lives in the northern province of Shanxi, kept secret for much of her life the fact that she was taken from a village as a 15-year-old girl and repeatedly raped by Japanese soldiers during the war. An apology from Japan would be small solace, though she does not expect to live to see it.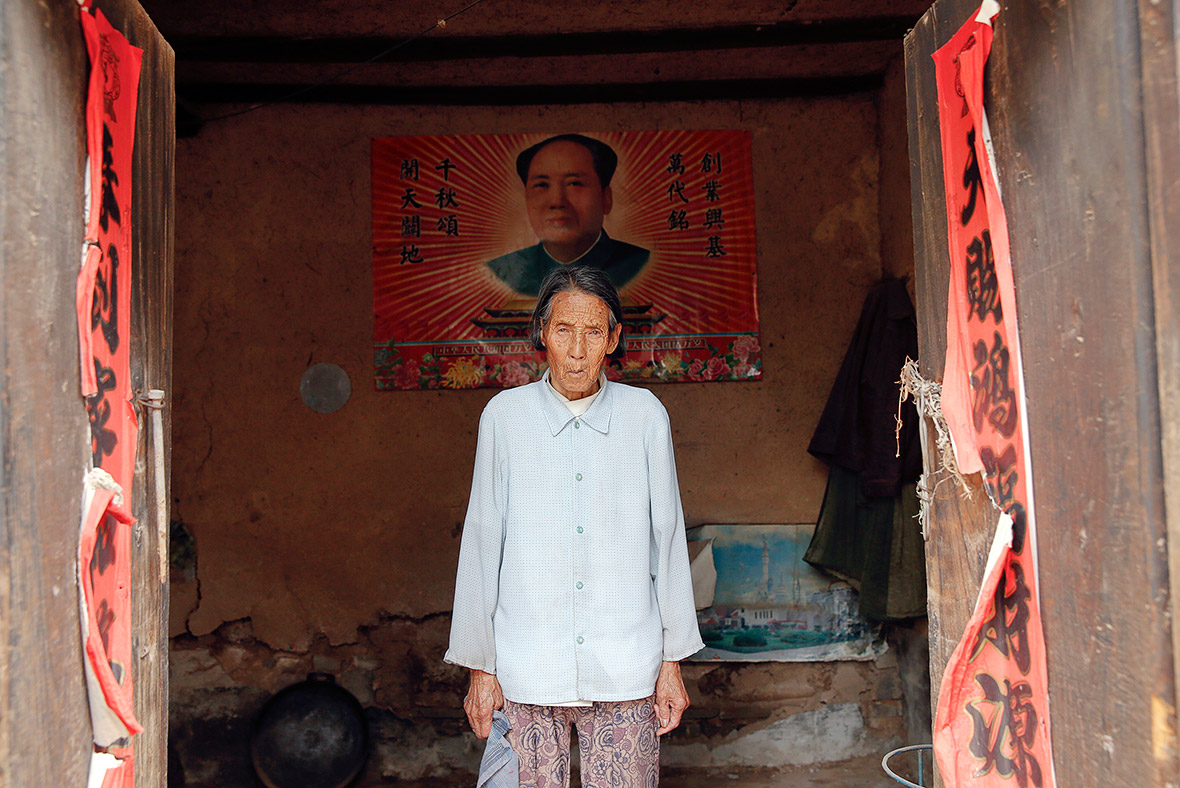 Zhang Xiantu was 15 when she was abducted from her home by soldiers of the Japanese Imperial Army and held for 20 days in a military barracks, where she was raped repeatedly. Her family gathered what money they could from friends and relatives and eventually bought her back from the Japanese. "I was terrified. At that time I was just a child, and a major wrongdoing was committed against me. [My family] sold everything we had. I had nothing to eat, nothing to drink. From relatives they borrowed CN¥800 to redeem me. If it weren't for that money I would never have returned home. I suffered so much. There was so much suffering," she said of her experience.
Zhang said it took nearly two years for her to recover physically, but the psychological damage has lasted until this day. "Only those from the mountain village who were abducted with me knew about it. No one else knew. No one else knew," said Zhang. The 89-year-old is becoming increasingly frail and is unable to eat proper meals and is mostly confined to her bed these days.
She has received no help from either the Chinese or Japanese governments for her ordeal. She once joined several other women from Yu County in Shanxi province to sue the Japanese government for an apology and reparations in the late 1990s, which they were denied. Their attempt yielded nothing.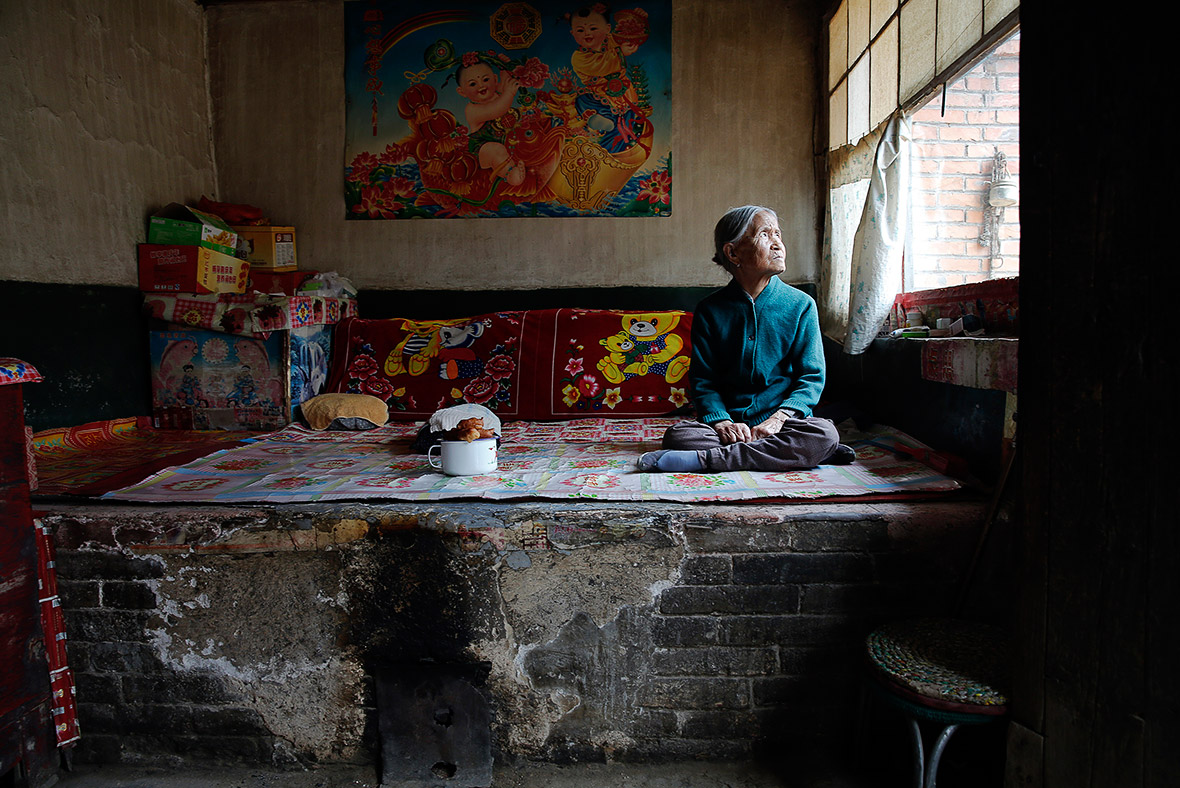 The building where she was imprisoned is dilapidated but still stands nearby.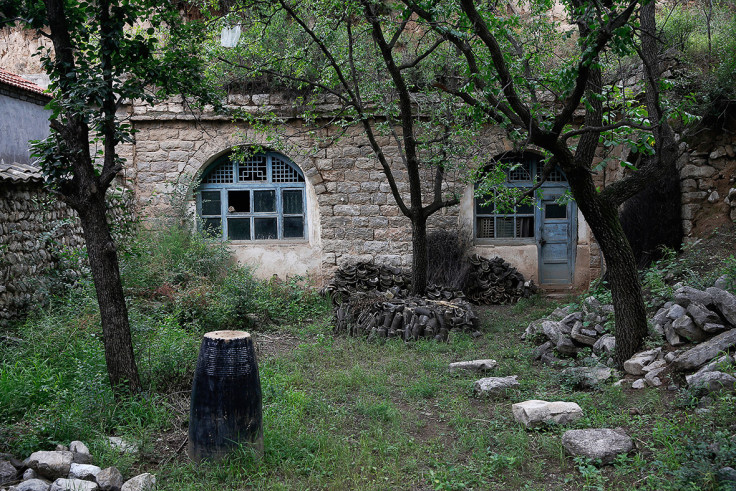 Zhang Shuangbing, a retired primary school teacher, has been researching the subject of comfort women, inspired by a neighbour and former comfort woman, Liu Mianhuan, who died of cervical cancer nearly three years ago. Liu remains nearly forgotten in her small village of Xipan in Shanxi province but Zhang frequently visits her grave and provides offerings.
Zhang said most comfort women such as Liu did not speak openly about their experiences due to fears of persecution. "She wanted to speak out but she didn't dare all the way until 1992. From 1972 when I moved here to 20 years later 1992. I started my investigation in 1982, and only when she went to court in 1992, she started to tell me the suffering and hardship she had been through in great detail so I could help her file a lawsuit," said Zhang. Liu, along with three other former comfort women from Yu County in Shanxi province, sued the Japanese government for an apology and reparations in 1995, one of the first in a series of four cases by former Chinese comfort women against the Japanese government. None of the lawsuits were successful.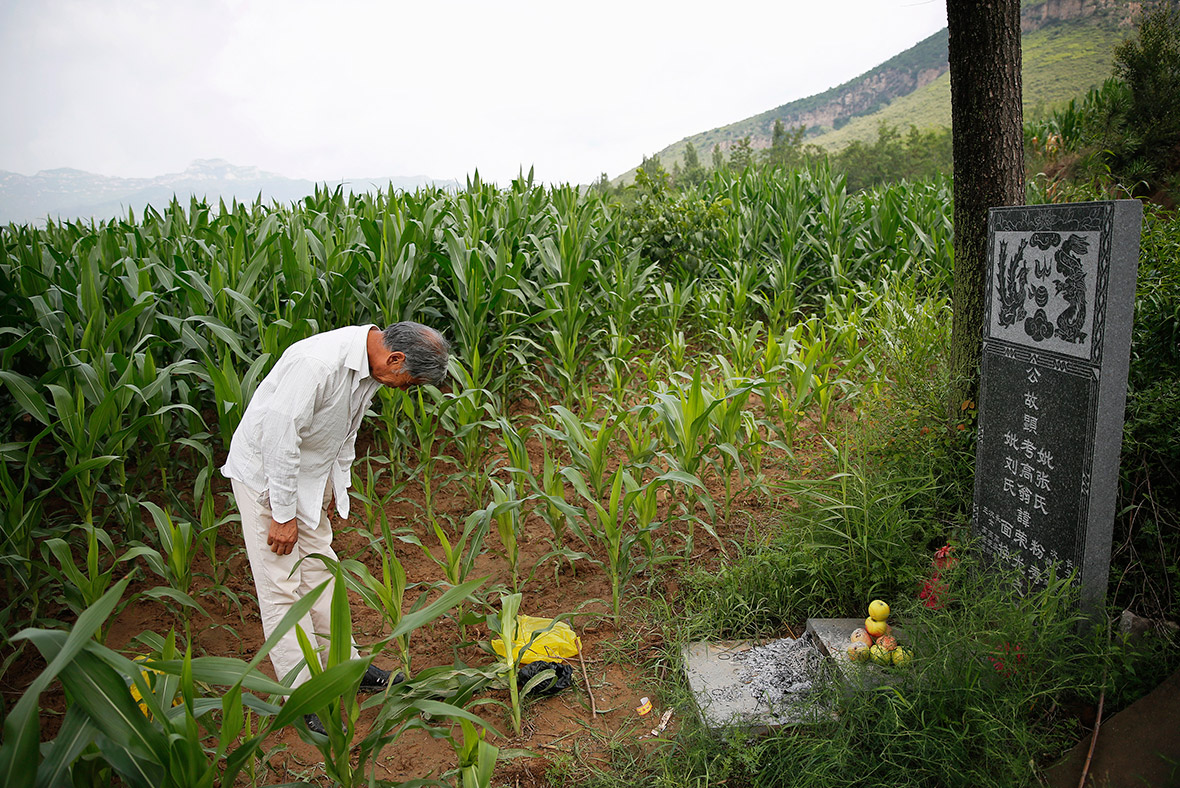 Japan acknowledged in 1993 that the state played a role in forcing Korean and Chinese women into military brothels and set up a fund to provide compensation to survivors in 1995. However, Japan has refused to pay direct compensation to survivors. Abe, a former critic of the 1993 statement, now says he will uphold it. Many Japanese conservatives say there is no proof that authorities directly coerced the women.
Although comfort women in South Korea have been provided with official aid from their government, the women from China have not received such help, said Beijing-based lawyer Kang Jian, who has represented many of China's former comfort women in lawsuits filed against the Japanese government. Some local governments across China, such as in Hainan province, have provided the women with some support, Kang said. But it is difficult for the government to take care of most of them due to the remoteness of the locations in which they live. Many of their families also would rather not have them speak openly about their experiences due to the shame it might bring, Kang added.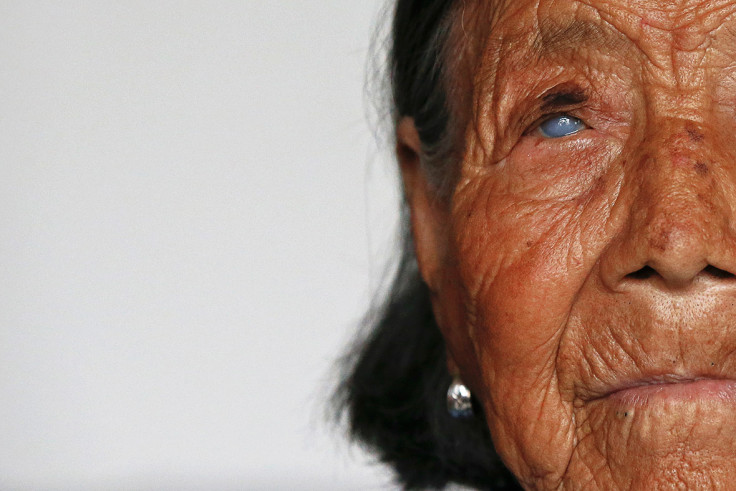 Time is running out for compensation and closure for these women who are now well over the age of 80.
© Copyright IBTimes 2023. All rights reserved.