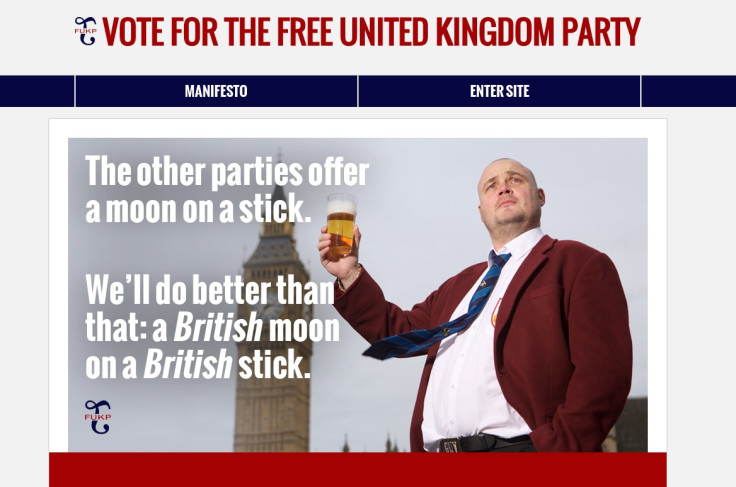 Al Murray is to stand against Nigel Farage at the general election under the guise of his Pub Landlord character.
The Oxford-educated comedian announced the "big news" on Twitter, directing followers to his campaign website.
The site has a 13-point "common sense message" to the UK, including a pledge to revalue the pound at "one pound 10p" and a promise that people will be "sent to a random hospital department to be practised on" if they turn up to A&E without a valid reason.
Murray said he intends to stand in the Kent constituency of South Thanet as part of the "Free United Kingdom Party" – a clear parody of Farage's Ukip.
"It seems to me that the UK is ready for a bloke waving a pint around offering common sense solutions," he said.
"That is why I am here to announce my intention to run for election as Member of Parliament for the constituency of South Thanet.
"Let it be known that like many of the parliamentary hopefuls in the forthcoming general election, I have no idea where South Thanet is.
"But did that stop Margaret Thatcher from saving the Falkland Islands? No."
Farage told the Guido Fawkes blog "finally, a serious opponent in South Thanet".
The incumbent MP for the seat is Conservative Laura Sandys, who holds a majority of more than 7,600 votes.
But experts have suggested that the Ukip leader could win the seat at the general election in May.
A poll from Lord Ashcroft last July showed that Ukip had a two-point-lead (32% vs 30%) over the Tories in the east Kent constituency.