Comic-Con 2014: True Blood Season 7 Spoilers - Sookie and Bill to reunite?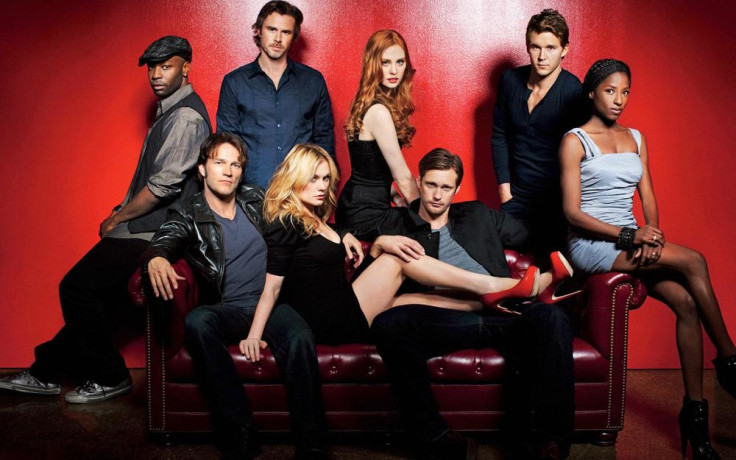 True Blood's seventh season is airing now and will be the shows last season!
Anna Paquin, Stephen Moyer and other cast members at the reminisced about the show's seven-year run at their last Comic-Con together, with tears and memories.
The panel began with a farewell video in which the cast said goodbye and thanked their fans for sticking with them through seven seasons, reported Zap2it.
"It meant the world to us that you made this show what it was," said Deborah Ann Woll to big cheers. With similar remarks from Stephen Moyer, Sam Trammell and more, the short video ended with a blown kiss from Anna Paquin. Debuting on 22 June, the last episode of True Blood will air on 24 August.
The cast shared plenty of memories from the show's early days.
Wesley said she was terrified at first because True Blood was her first job out of school.
"Oh my god, just please don't fire me," she said.
"I was like, 'Did my shirts have to be this tight?'" Ellis says of his first experiences playing the flamboyant Lafayette.
Van Straten, who plays Pam De Beaufort in the show, admitted that she had trouble deciding on a souvenir to take home with her from her character's bar, Fangtasia, but eventually decided on a painting of President George W. Bush as a vampire.
"I wrapped at 4am out in the woods somewhere," Woll says. "I thought that was kind of fitting." She said much of the cast was present, and they had a bittersweet final farewell.
Executive producer Brian Buckner also dished about a possible Sookie and Bill's fate together.
"This show started out and worked because of the chemistry they share," he said, reminding the audience that their chemistry was so real that Paquin and Moyer married one another in real life.
"I certainly felt going into it that we had to come back to Bill and Sookie. How were going back to them, we're not telling you." He added.
"I knew I was going to see everyone here at Comic-Con, but saying goodbye to that lot was really tough," said Moyer.
"We were in each other's arms and mourning, but celebrating also," Preston added.
Parsons, who joined the True Blood family this year, said he was happy to be a part of the show, albeit briefly. "Day one, I felt right at home," he said. "Everyone was really great welcoming me in."
The panel ended with a brief self-titled True To The End video previewing the final five episodes of True Blood.
Check out the season 7 trailer below.
© Copyright IBTimes 2023. All rights reserved.