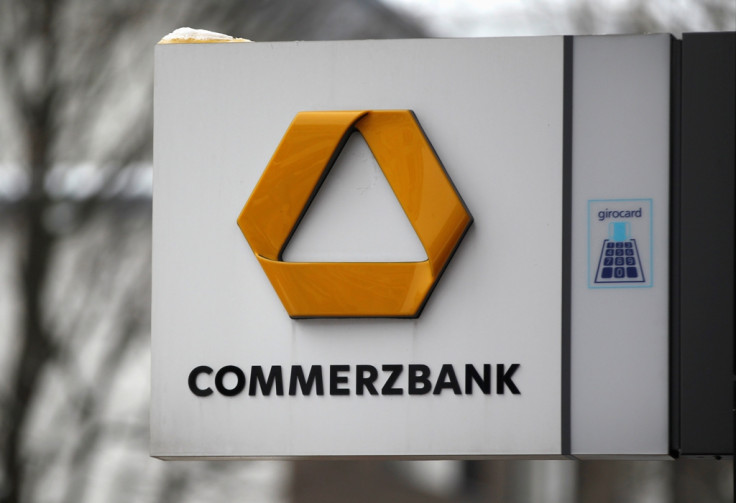 Germany's second-largest lender, Commerzbank, is nearing a settlement with US authorities in connection with a number of allegations against the bank, including violation of sanctions.
According to reports, the bank will pay at least $1.4bn (£918m, €1.3bn) to settle claims by federal and state authorities, and an official announcement of the deal will come as soon as next week. The deal would suspend criminal charges against the bank.
A source told Reuters, which reported the possible settlement for the first time, the deal was not yet final and details could still change. The Wall Street Journal and Bloomberg separately reported on the matter.
The US Justice Department, the Department of Treasury, the Federal Reserve, the Manhattan District Attorney's office, the US Attorneys in Washington, DC and Manhattan, and New York's financial regulator, the Department of Financial Services, are the authorities concerned in the case.
Commerzbank, in which the German federal government has a 17% holding, declined to comment on the reports.
In February, the bank said it had set aside €1.4bn for legal costs, including that in the US, where it faces claims of sanctions violations in dealings with Iran and Sudan from about 2002 to 2011. CFO Stephan Engels said the "negotiations have intensified", and the bank was expecting to settle by the end of March.
In addition, the bank is facing probe over its part in alleged accounting fraud at Japan's Olympus Corp.
French lender BNP Paribas, Amsterdam-based ING bank and British bank Standard Chartered have earlier agreed to pay heavy fines to settle claims of sanctions violations in 2014.
Italy's UniCredit SpA, France's Credit Agricole SA and Societe Generale and Germany's Deutsche Bank AG are other banks that face probe by US authorities for sanctions-related violations.