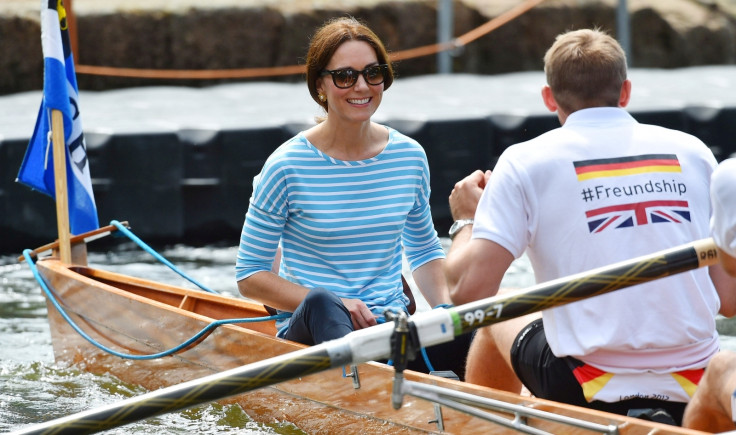 Kate Middleton is a very gracious loser. The Duchess of Cambridge managed to still find a smile after a stinging loss to her husband in a Berlin boat race on Thursday (20 July).
The royal couple, who are currently on a post-Brexit charm offensive in Europe, couldn't resist the opportunity to participate in a sporting activity during their three-day visit to Germany. Two teams from the towns of Cambridge and Heidelberg took up the challenge with each royal playing cox on rival boats.
Even before the starting pistol, a competitive Kate had her eyes on the prize, telling her crew that while there was no pressure, "I do want to beat my husband."
It initially appeared that the mother-of-two had an unfair advantage with Olympic gold medalist Filip Adamski on her team, but it was the Duke of Cambridge who tasted glory after his boat crossed the finish line ahead of his other half.
William punched the air as he revelled in his victory while Kate had to make do with second place. Despite the defeat, she expressed her relief that they hadn't crashed and still found it in her to congratulate her husband. Celebrating her runners-up prize, she said: "It's my first rowing medal. It's brilliant."
With their competitive juices flowing and shining new medals hanging on their necks, they were invited to celebrate their bonding session with some local beer. Speaking after the race, Adamski said he was still happy because "we are the winners of her [Kate's] heart".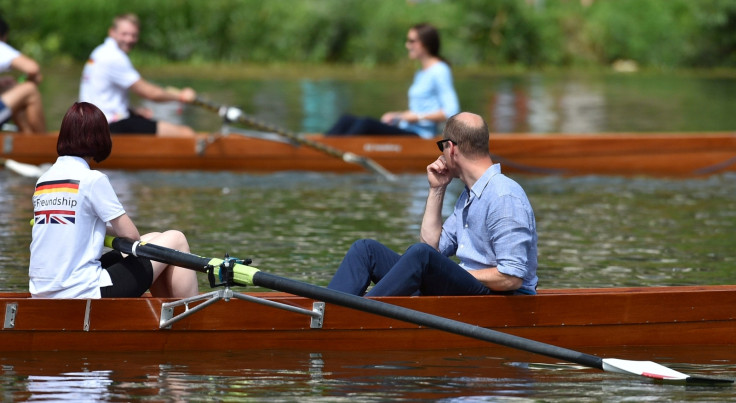 Earlier in the day, the couple had spent time in Heidelberg town market, trying their hand at making pretzels − an activity that their children Prince George and Prince Charlotte no doubt would have enjoyed. "The children will love these later," the Duke, 35, said as they showed off their culinary skills.
For their baking class, Kate sported in a yellow lace Jenny Packham dress and wedges while William looked dapper in a beige blazer and blue tie.