The idea of living at sea might not float everyone's boat.
But retired investor Leonard Berney does not live on just any old ship.
The 93-year-old is a resident on one of the world's most exclusive vessels, The World.
Launched in 2002, The World is a private cruise ship owned by residents who continuously circumnavigate the globe.
Berney is one of approximately 150 passengers who owns an apartment on the ship but is one of only a handful of occupants who remains on it permanently.
The only time he leaves the 43,500-tonne floating residential complex is when he sets foot in the various ports where The World docks on its global voyage.
But is living on a cruise ship as glamorous as it sounds? Is it not a bit... boring? Seen one ocean seen them all, right?
Not so according to Berney.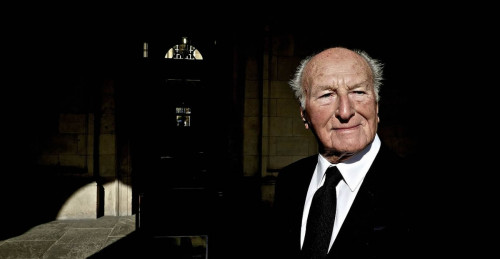 "I miss virtually nothing about living in a normal house," Berney told IBTimes UK.
"Everything I want is right here. I can't think of a thing where living in a house would be better than living here. The World is my home.
"Rough seas are unpleasant, but not unbearably so. I do miss driving and going on long tours. But to be honest I can't think of anything else."
In 2013, The World set sail in January from the Caribbean and passed the northern coast of South America before making its way across the Atlantic.
From the west coast of Africa it went to Britain and wound its way through the Mediterranean past Italy, Greece, Montenegro, Croatia, Turkey and Israel.
It was while in Israel that Berney, who moved aboard the ship in 2009, was presented with a silver plate from the family of a woman he liberated from Bergen-Belsen while serving as a British soldier in 1945.
He also lectures residents on The World about his experience and has featured in a documentary recounting the liberation.
"I was looking forward to moving on board. Life on The World is a very comfortable, hassle-free lifestyle," he said.
"I used to live near Marbella but I always travelled widely. Now I visit more than 100 ports a year.
"It's difficult to pick a favourite place. I would probably have to say my apartment."
And what apartments The World has. There are 165 residences aboard ranging from studios to expansive three-bedroom apartments and a palatial six-bedroom penthouse suite.
Then there are the bars, including an English-style cigar room, a marina bar and a nightclub.

There are no neighbours from hell on board The World. There are Americans, Europeans, Asians, Australians, Africans and South Americans living on the ship. But they all have one thing in common, they are very rich.
Berney added: "There is a great social community with the other residents; five restaurants with four to five-star standards; execellent medical facility with a full-time doctor with two nurses and I get to go to interesting places without flying and hotels. Plus there are plenty of activities on board.
"All the people here are nice, very friendly and intelligent. Usually about 120 are on board at any one time. All are wealthy and use The World as a second, or third, home. But only a handful, including me, make the ship their only home."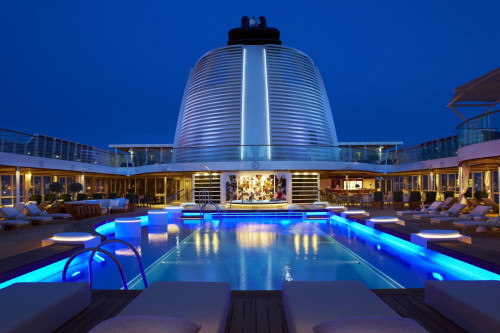 But it comes at a price.
"My maintenance fee, including food and beverage, is in the order of $300,000 a year," he said. "And for that there is absolute comfort; no housekeeping problems; no staff problems, the staff here are wonderful.
"But if you have to ask, you can't afford it."