Russian men have reacted negatively to Austria's Conchita Wurst winning the Eurovision Song Contest, with some even shaving off their beards in protest.
Controversy had surrounded the bearded transsexual's parrticipation in the annual singing competition before she was declared winner with her song Rise Like a Phoenix.
Russian and Belarus citizens launched online petitions to ban any television station that broadcast Eurovision if Wurst took part. The Russian petition, where "gay propaganda" laws are in force, attracted more than 23,000 signatures.
A Russian Facebook group which called for Wurst to be barred from the competition also gained more than 36,000 fans.
News of Wurst's victory in Eurovision attracted a large degree of negative feedback and commentary on Russian social media. One trend has seen Russian men shave off their beards in protest.
Some of the more high-profile names to have posted a picture of themselves shaving off their beards include broadcaster Andrei Malakhov and rapper Alexander Stepanov, better known as ST, reported Global Voices Online.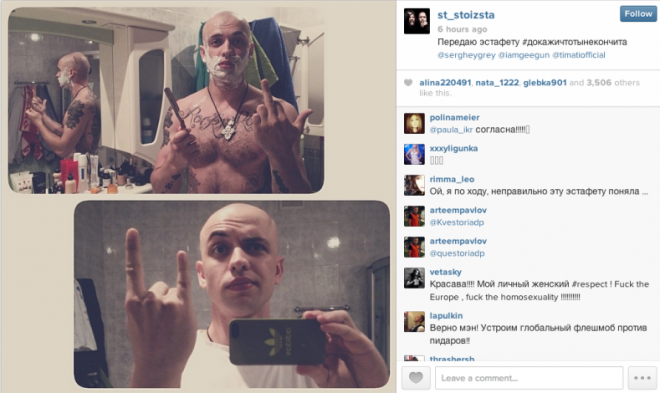 Some people also took the opportunity to mock Austria for choosing to be represented by Wurst, tweeting images of her alongside some of its more famous cultural icons such as Wolfgang Amadeus Mozart to suggest how far the country had fallen in terms of culture.
The Russian nationalist website Sputnik & Pogrom seized on Wurst's victory to warn Ukrainians of what awaited them if they continued to push for European integration.
The website tweeted an image of Wurst standing in front of an EU flag with the caption: "Ukraine, you want into Europe? Conchita is waiting for Ukraine! May 11, either you go to the referendum, or the blue beard comes to you!"
Russia awarded the Austrian singer five points in the public vote at the contest.
Wurst described winning the competition as a "victory for all those people who believe in a future without discrimination".