Singer Conchita Wurst has defied her critics by winning the 59th Eurovision song contest.
The 25-year-old, formerly known as Thomas Neuwirth, received 290 points for her track Rise Like a Phoenix, to win the annual song contest.
As the voting commenced it was clear that the controversial singer had the support of the entire crowd as each vote for Austria was met with cheers.
Clearly overwhelmed by the positive reception she had received, an emotional Wurst said: "I just want to say thank you."
All eyes were on the Austrian singer, who performed her song while sporting a full beard, delivering a sultry performance in a gold embellished fishtail gown.
The transvestite has been subjected to a barrage of homophobic attacks from within her own country and from Russia, Armenia and Belarus, who branded the contest a "hotbed of sodomy" as a result of Wurst's entry.
Accepting the accolade and taking to the stage for her winners performance she said: "This night is dedicated to anyone who believes in a future of peace and freedom. You know who you are. We are unity and we are unstoppable."
Speaking ahead of the semi-final in Copenhagen, Wurst said: "I can only say thank you for your attention. If this is only about me and my person, I can live with it.
"You know, I have a very thick skin. It's just strange that a little facial hair causes that much excitement."
The Ukraine vote for Austria came as a surprise in view of the political tensions between the two nations. Putting politics aside the Ukraine gave eight points to Austria, sealing the win for Wurst.
Commenting on the support she has received she said: "I have to add that 80 percent of the autograph requests that I get are from Russia and eastern Europe — and that's what is important to me'.
Wurst said she wasn't concerned with the controversy surrounding her. "Hey, I'm just a singer in a fabulous dress, with great hair and a beard," she said.
"Its a resounding win for Conchita," said Norton. "She's a popular winner and has won the heart of Europe."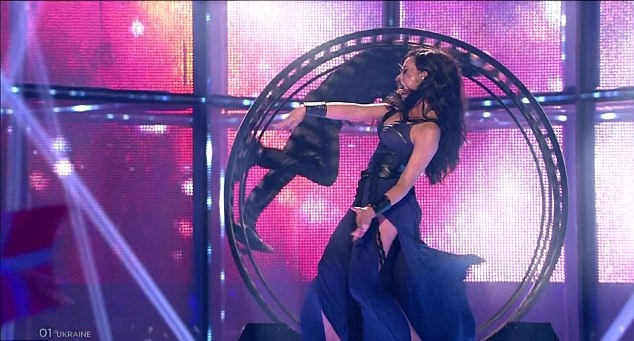 With its customary craziness, political voting, an unwittingly entertaining scoring system and some of the most peculiar staging you've ever seen, this year's Eurovision song contest didn't disappoint.
Performing before 45 countries to an audience of 180 million, the acts seemed to take inspiration from the circus with each of them featuring acrobatic performances that included a giant hamster wheel, a see-saw, a trapeze and one group singing as they balanced on ladders.
British commentator Graham Norton summed it up well. "This performance features a trapeze. Why? Because its Eurovision," he explained.
Representing their respective countries the acts, from 1 to 26, took to the stage for their performances as they vied for the title of Europe's favourite song.
Kicking off the proceedings was the Ukraine with Tick Tock. While the track itself was passable the presence of a giant hamster wheel was questionable.
Belarus perfomed the second track of the show. Notoriously, no country who has ever performed at number 2 has ever won the Eurovision.
"After witnessing that I don't have to explain why," said Norton.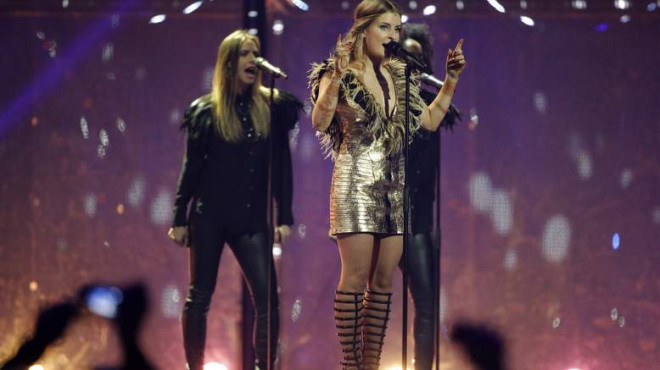 The French offering in typical Eurovision taste, was a song about a man who has everything except a moustache.
Former X factor finalist Ruth Lorenzo was singing her self-penned track Dancing in the Rain for Spain.
Sweden, who have a great track record at the Eurovision Song Contest were the bookies favourite to win with their song Undo. "A beautiful song that may well take the crown tonight," noted Norton earlier. However, even Swedens rich legacy at the Eurovision wasn't enough to beat Conchita Wurst.
The Netherlands finished second with 238 points with Sweden third with 218.
Meanwhile, representing the UK Molly Smitten-Downes was the last singer performing in the competition, closing the show with her song Children of the Universe.
Coming in at 17, it was clear early on that it wasn't going to be the UK's year.