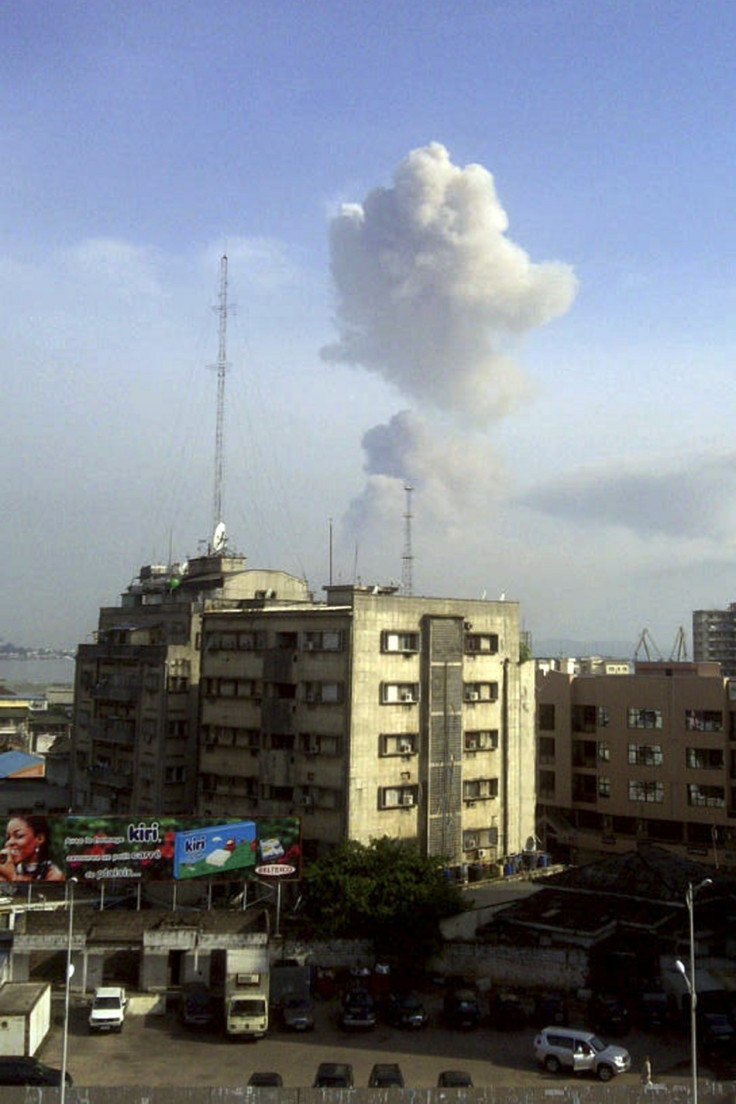 At least 200 people were killed in an explosion in an arms depot at Brazzaville, the capital of the Republic of Congo, early Sunday.
Defense Minister Charles Zacharie Boawo said the blast was accidental.
"The explosions that you have heard don't mean there is a war or a coup d'etat. Nor does it mean there was a mutiny. It is an incident caused by a fire at the munitions depot. At this very moment our experts are there trying to extinguish this fire so this situation does not recur," Boawo said in a televised address to the nation.
"According to sources at the central hospital we're talking of around 200 dead and many injured," Betu Bangana, head of protocol in the president's office, told Reuters.
"Some people are still in their houses. They're saying the entire neighborhood of Mpila has been destroyed," Bangana added.
Hundreds more were injured in the massive inferno that forced nearly 2,000 people to flee from their homes.
There were reportedly three explosions that shook the houses and other buildings in the conflagration, which could be seen and heard across the Congo River in Kinshasa, capital of the neighboring Democratic Republic of the Congo.
Among the dead were many churchgoers who were attending Sunday prayers at a nearby church, which was reduced to rubble in the explosion.
"Many of the faithful are trapped in the debris of the church. Several of the dead have been taken out and I confirm there are more deaths inside," Didier Boutsindi of the presidential office told the Star.com.
Fleeing residents said houses in the blast area had been flattened, according to Reuters. "I saw someone being carried to hospital with their intestines hanging out. They had been hit by a shell," one witness told Reuters as he was leaving the blast zone.
The main blasts were followed by a series of smaller explosions, Reuters reported. Hours after the main blasts, a plume of gray smoke still hung over the city, a witness in Kinshasa said.
Several Chinese workers employed on a construction job were also injured in the accident.