Congo-Brazzaville: Pool shelling 'killed 600 and displaced 2,000' claims opposition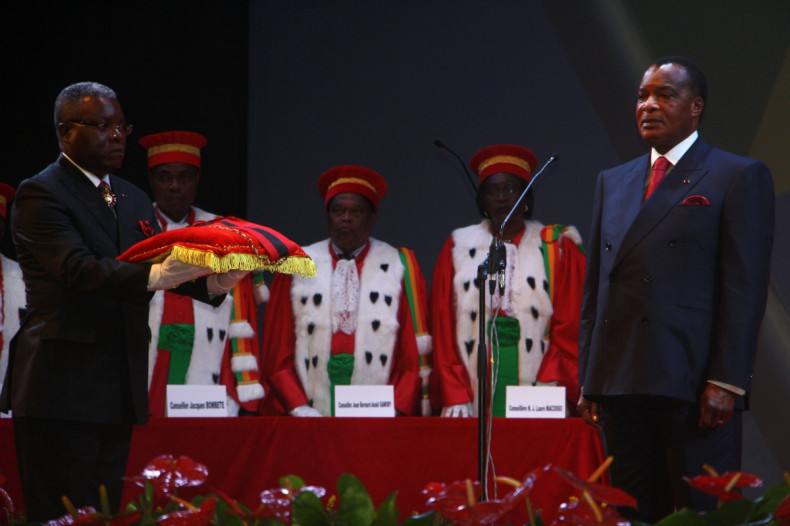 The Congolese opposition has claimed hundreds of civilians may have been killed and more than 2,000 displaced in air strikes carried out by the newly-elected president Denis Sassou Nguesso's government on residential areas in Pool, the south-eastern region of Congo-Brazzaville.
The claims come days after rights group Amnesty International reported the bombings, which allegedly resulted in deaths, casualties and the destruction of churches, schools and medical facilities "represent an unlawful use of lethal force by the country's security forces".
The security operation appeared to be in direct retaliation of fighting which broke out in the streets of Brazzaville on 4 April blamed on former members of the 'Ninjas' militia by government – on the day the head of the Constitutional Court, Auguste Iloki, published final election results.
Opposition: '600 killed and 2,000 displaced'
IBTimes UK spoke exclusively to Grégoire Gayino, spokesman for opposition leader, and 2016 presidential candidate André Okombi Salissa, about the impact of the air strikes on the Pool department, a former rebel area.
"Since Sassou Nguesso's investiture (16 April), bombing has almost ceased but the displaced population is traumatised. People have not yet been able to regain access to areas that are yet to be secured, such as homes that have been destroyed in the bombings," Gayino said over the phone. "We estimate that there have been more than 600 killed, and more than 2,000 displaced."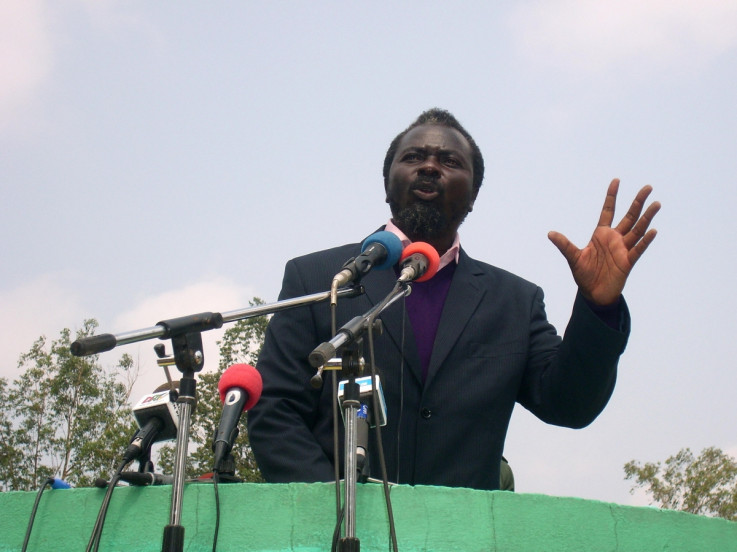 Former rebel leader Frederic Bintsamou speaks in Kinkala, Pool
GUY-GERVAIS KITINA/AFP/Getty Images
Humanitarian actors' access was severely restricted in and around the Pool area, and IBTimes UK could not verify these claims.
"In Pool department, NGOs can only access zones where it (government) has already picked up bodies or cleaned everything up. But traces of the bombing remain visible – for example, at the school that was shelled. You can't bomb a populated zone and claim there have been no fatalities," Gayino claimed.
Sassou Nguesso loses French support
Following the attacks, France dropped its support for Sassou Nguesso. In a statement published on its website on 19 April, the French Ministry of Foreign affairs said it is "following with concern the situation in Congo, particularly in the Pool region, where there are reports of military activities that could have affected civilian populations".
President Francois Hollande's government called for an independent and impartial investigation, led by the United Nations (UN) and the International Committee of the Red Cross (ICRC).
"France wants to shed light on these developments, in full transparency, including by means of the appropriate organisations (UN, ICRC) and (wants) humanitarian access to be guaranteed. In any event, it is essential that human rights, particularly of civilian populations, are respected."
Okombi Salissa's spokesman insisted it is essential this inquiry is led to confirm the exact number of fatalities. "It would enable us, along with international organisations, to dig up the graves where the bodies have been buried. We cannot allow for these crimes against humanity to go unpunished. These are not war crimes, these are crimes against unarmed civilian populations – a genocide," Gayino said.
"The opposition today only has a reduced mobility because the houses of opposition leaders are still surrounded by the army. We are urging the international community to intervene to liberate them and ensure they regain their freedom."
Okombi-Salissa: Congo needs re-run of election second round
Sassou Nguesso came to power in 1979 and governed the Congo Republic until 1992, when he lost an election. He regained power in 1997 after a civil war and then won elections in 2002 and 2009 despite allegations of fraud. Following a referendum last year, the constitution was changed, and presidential age and two-term limits were lifted – enabling the president to run again.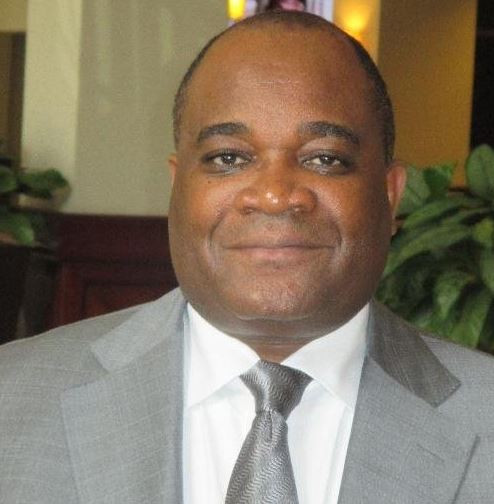 André Okombi Salissa, who served in President Sassou Nguesso's government between 1997 and 2012, moved over to the opposition in 2012
Twitter / André Okombi Salissa
While the opposition is divided over whether or not to call for a re-election or accept the results, Okombi Salissa has urged for the Congo to set up a re-run of the second round of the presidential election under the supervision of the international community.
The official second round, which Okombi Salissa insists should have opposed Jean-Marie Michel Mokoko to Guy-Brice Parfait Kolélas – set Kolélas against Sassou Nguesso who won a new five-year term with over 60% of the vote, extending his 32-year rule.
While Interior Minister Raymond Zephyrin Mboulou said opposition leader Kolelas finished a distant second with 15% of the vote, retired general Mokoko, a former security adviser to Sassou Nguesso, came third with 14%.
"We assume the European Union and the United Nations could supervise the elections," Okombi Salissa's spokesman said, adding he regretted Kolelas's decision to recognise Sassou Nguesso's re-election, who he claims was not "veritably elected."
"In this context, Okombi Salissa re-affirms his position that he does not recognise the election, because he was beaten in the majority of polling places."
Government spokesman Thierry Moungalla, meanwhile, insisted the bombardments were carried out away from villages, and that there had not been any civilian victims.