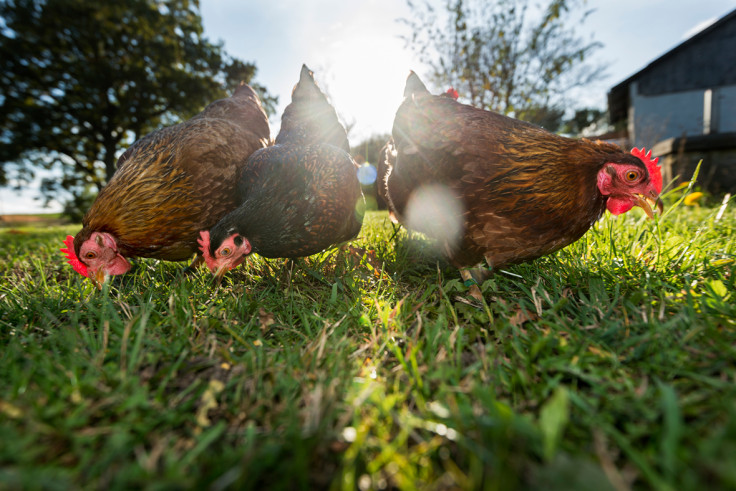 In a shocking incident, a Connecticut man has been arrested on Wednesday, 3 January. for allegedly stealing and killing at least 20 chickens in a jealous rage.
Gregory Ulrich reportedly stole the birds from two different homes on his way back from a bar on Christmas morning and tore their heads off with his bare hands. During the incident, he was with his 21-year-old friend John Budnovitch, who had driven him to the homes of people who had sparked his rage.
According to local media reports, the duo were drinking at a bar when Ulrich saw pictures of his wife hanging out with other men. He apparently became upset about the photos and asked his friend Budnovitch to drive him to the homes of people who were in the pictures.
Officer Michael DeVito said, "Ulrich was highly intoxicated and was in a jealous rage" and as Budnovitch drove, he leaned out of the window and smashed car windows with an axe. The duo then drove to a property that had chickens.
"He banged them on the ground to kill them and snapped the heads off," DeVito told the Hartford Courant.
The pair face numerous charges, including animal cruelty, the Daily Mail reported.
Ulrich had also allegedly put a few of the birds in his bag, claiming he would boil and eat them. The men then drove to another house and the 28-year-old killed some more chickens there.
All the homes that the accused targeted were in the city's Devon section, the newspaper reported.
Ulrich has been charged with 20 counts of cruelty to animals, fifth-degree larceny, interfering with a police officer, three counts of first-degree criminal mischief and 10 counts of second-degree criminal mischief. His wife was not harmed in the incident, police said.
Budnovitch faces charges of conspiracy to commit cruelty to animals, using a motor vehicle without the owner's permission, operating a motor vehicle while under suspension and evading responsibly. Both were released from jail after they posted court-set bail.
The pair are scheduled to appear in Superior Court in Milford on 30 January.
Reports say the men are not new to the police. Ulrich is a convicted criminal, who was given six months in prison for carrying a pistol without a permit, illegal possession of a weapon in a vehicle, first-degree reckless endangerment, breach of peace and carrying a firearm while under the influence of drugs and/or alcohol.
In 2016, Budnovitch was also convicted of crimes ranging from larceny to engaging police in pursuit. However, he did not serve any prison term, court documents said.