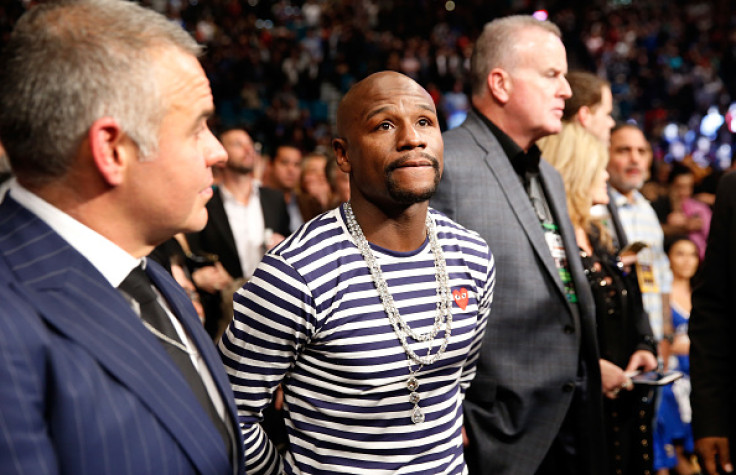 Floyd Mayweather has denied claims that he has reached an agreement with Conor McGregor over their much anticipated mega-money fight.
Talks about the fight have been making the rounds since the Irishman became the first man in the sport's history to hold two weight titles simultaneously. Both McGregor's and Mayweather's camps have exchanged jibes with the latter labeling the UFC lightweight champion a 'con job' after he acquired a boxing license to fight in California.
The Irish Sun quoted a source close to the McGregor stating that the two fighters have agreed on their respective fees but that only a third party hold up is keeping the duo from signing the contract and making the fight official. The story of the agreement emerged after McGregor pulled out of an upcoming Q&A session in Dublin to travel to Las Vegas.
"Conor McGregor and Floyd Mayweather have agreed a deal to fight and have both settled on their respective fees," a source was quoted as saying by the Irish Sun.
"The contract hasn't officially been signed yet because of a third party hold-up but all the details have all been agreed on. The fight could even be announced within two weeks."
The now retired 49-0 undefeated five division boxing champion had earlier admitted that only a bout against McGregor can bring him out of retirement, but has made it clear via his official Twitter account that there is no agreement with any fighter at the moment.
"Although there has been several rumours circulating through [the] media suggesting that I will have an upcoming fight, I'd like to set that record straight and state that there has been no deals made on my behalf in regards to a bout with any fighter at this time," Mayweather wrote on his official Twitter account.
"I am happily retired and enjoying my life! Rest assured that if any changes come about, I will be the first to let the world know!" the statement added.
Moreover, 'The Notorious', as the Irishman is popularly known, will have to get the approval of the Ultimate Fighting Championship (UFC) hierarchy with whom he is contracted for at least four more fights before agreeing a deal to face Mayweather.