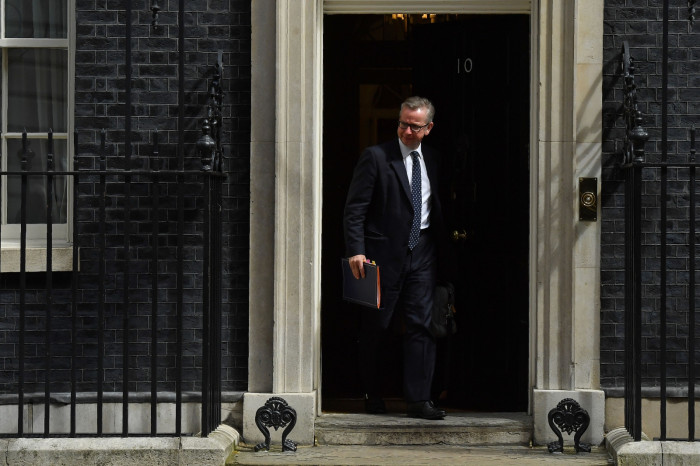 Conservative Party leadership candidate Michael Gove has been accused of dirty tricks in turning a blind eye to texts sent to fellow MPs by his campaign manager which appear to distrust the opinion of the party's 150,000 members. Gove is one of three Tories still in the race, with the winner set to be both next leader of the party and almost certainly the next Prime Minister.
The text was sent out by Gove's ally Nick Boles to supporters of hot favourite Theresa May. The text suggested Andrea Leadsom would be a danger for the party and the country and should be kept out of the final ballot in case the party's membership voted for her.
One text from Boles seen by The Guardian said: "I am seriously frightened about the risk of allowing Andrea Leadsom on to the membership ballot. What if Theresa stumbles? Are we really confident that the membership won't vote for a fresh face who shares their attitude about much of modern life? Like they did with IDS [Ian Duncan Smith]?"
When Gove was shown the text, he "giggled" according to Conservative MPs and did not deny knowing about the message. Boles is also reported to have said he would sleep easy with Theresa May as PM and that Gove would happily spend"two months taking a good thrashing from Theresa, if that's what it takes." Boles later defended his underhand actions saying: "I believe the next PM needs to be someone with experience of leadership at the highest levels in government. Only two of the remaining candidates pass this test: Theresa May and Michael Gove."
This isn't the first time Gove has rubbed fellow Tories up the wrong way. Following the Brexit vote he surprised many by turning on former ally Boris Johnson and announcing his intention to stand himself. However May, who collected just under half the available votes in the first round on Tuesday (5 July), remains favourite to be the next Tory leader and the UK's second woman Prime Minister.