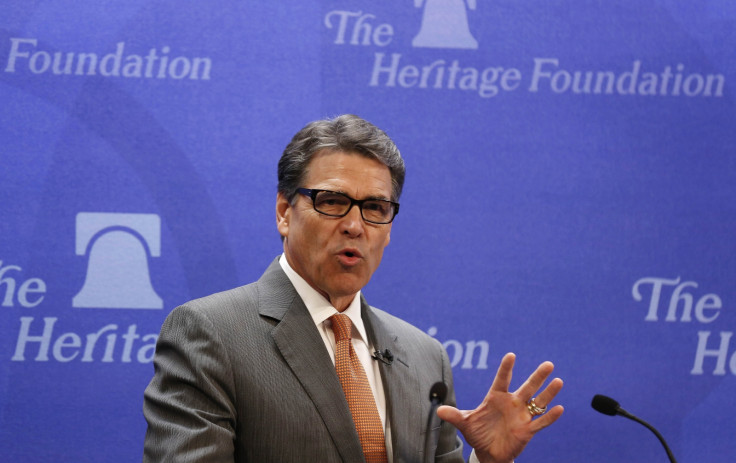 Conservative think tank, the Heritage Foundation, had a cyber security breach in which hackers nabbed donor information and sensitive emails, it confirmed on 2 September. The hacked files have started resurfacing on the Internet, Politico reported.
"We experienced a malicious unauthorized data breach of six-year-old documents on an external server that appear to contain personal information of private donors, who we are notifying," spokesman Wesley Denton said. "We are unable to verify the authenticity of files circulated online."
The hack came just weeks after the foundation's news organization, the Daily Signal, penned an article criticizing the Obama administration and federal agencies over the cyber security breach of the Office of Personnel Management. In July, the Daily Signal published a piece titled "How Obama's Poor Judgement Led to the Chinese Hack of OPM."
In the article, the author wrote that the president's "appointment of Katherine Archuleta [as] OPM director...highlighted his willingness to elevate ideological purity over competency when selecting appointees whose job is to protect America."
According to the Daily Dot, Riley Waters, a research assistant at the Foundation's Davis Institute for National Security and Foreign Policy, wrote in July, "The IRS breach, in addition to the OPM hack, continues to raise serious questions regarding the government's competency in securing important information."
The right-wing think tank said that its internal severs were not compromised during the recent hack. "Our internal servers were not part of this breach and we have taken—and will continue to take—all appropriate steps to ensure that our members have the ability to support public policy organisations free from intimidation," Denton said. It previously fought off a hack in 2012 that it said was from China, the Daily Dot reported.
Denton added, "All Americans have the right to support causes without fear of harassment, and that is why we respect and work to safeguard our supporters's privacy...The Heritage Foundation has over half-a-million members with diverse views who are united with a passion to advance conservative policies that make life better for all Americans."