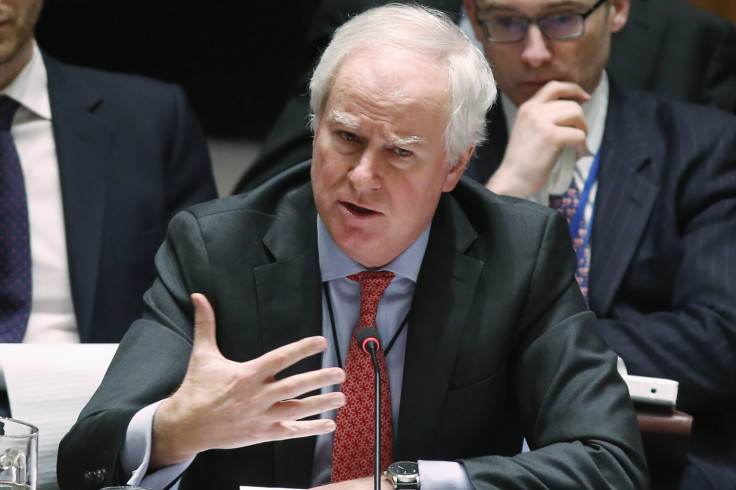 Old Etonian Sir Mark Lyall Grant is leaving his post as national security adviser after less than two years in his post.
There are claims that the 60-year-old "got into a lot of trouble" for talking in a patronising manner to British Prime Minister Theresa May, according to the Times.
Downing Street sources say that May was irritated by Lyall Grant's behaviour, including talking over her in a Downing Street meeting. There are reports that "people are now hyper-aware" of their conduct, according to sources.
One government insider said that they were careful when addressing May's team. "I maintain eye contact, ensure I only offer what's wanted and definitely do not talk over them, to avoid causing offence. We are being very careful,"
For the first time in history, two of the top four important offices of state are held by a woman at the same time – Prime Minister May and Home Secretary Amber Rudd. The department of education is headed by Justine Greening while Lord Chancellor Liz Truss is in charge of the justice department.
On the departure of Lyall Grant, the PM said: "I would like to thank Mark Lyall Grant for his long years of public service. Mark has made a huge contribution and I wish him every success for the future."
The outgoing security adviser will be replaced by a close ally of May, Mark Sedwill, currently the permanent secretary in charge of the Home Office.
Tory MP Nadine Dorries said: "[Mansplaining] happens at every level to women in politics. It's something that most women have to adjust to when they first enter politics.
"We are very used to men talking over us or looking at us with glazed eyes because all they are really interested in is what they have to say, [and] acting with a complete lack of self-awareness. The prime minister will certainly have been well used to it from her time at the Home Office, and seen it a million times. She might have expected that it would stop when she entered No 10, and I really think it should do."
Rebecca Solnit, who coined the term mansplaining and wrote the book Men Explain Things to Me, told the Guardian: "There's been a dramatic uptick in guys mansplaining feminism and women's experience, or just denying that we need feminism."