A rise in consumer spending helped the UK economy power ahead in the months running up to the EU referendum, but most economists expect growth to slow towards the end of the year as the Brexit vote begins to hurts business confidence.
The Office for National Statistics confirmed a previous estimate that gross domestic product picked up to 0.6% in the second quarter of the year from 0.4% in the first quarter.
Much of the growth was driven the country's dominant services sector that grew 0.5% and the manufacturing sector which grew 1.8% in the period, boosted by automobile and pharmaceuticals sector.
Households saw consumer spending rise by 0.9% in the three months to June compared with the prior three months; the highest increase since the third quarter of 2014.
As Capital Economics economist Oliver Jones said: "Data released this week provide further evidence that growth is slowing following the vote to leave the EU.
"However, they generally don't point to an outright contraction in activity either, adding weight to our view that the economy will avoid a deep recession."
Market watchers think Chancellor Philip Hammond might respond with a mixture of tax and spending measures to buoy the economy when he presents his Autumn Statement, the date of which is yet to be announced.
Veteran CMC Markets chief market analyst Michael Hewson says that major construction projects could benefit if the government decides to up its spending.
"There are a number of schemes on the agenda that could be given the green light or be brought forward," says Hewson who has worked in the City for more than 25 years.
"HS2 rail link between Scotland and the north of England, and Crossrail Two, the north-south railway across London could both see their plans accelerated."
Hewson says the cost of HS2 and Crossrail Two, currently at £43bn and £27bn respectively, would boost construction firms such as, Costain, Carillion and Balfour Beatty.
He adds: "Airport work could also provide a fillip to the economy, but I don't see that coming from a third runway at Heathrow. That scheme has become so bogged down at the political level, that a new runway at Gatwick looks like the best bet eventually."
Luxury brands have suffered tougher trading over the last two years, as sales have slowed from once booming markets in Asia, as the decade-long commodities bull market grinds to a halt.
But Hewson says that the pound falling by around 10% against the dollar since the Brexit vote on 23 June, could help such fashion brands as Jimmy Choo, Burberry and Ted Baker.
Last week shoemaker Jimmy Choo said it boosted sales in its first six months of the year by 13% to £31.3m, and saw a rise at its Asian markets that have been difficult for luxury brands over the last few years.
Hewson, who has also worked as a foreign exchange dealer at Commonwealth Bank of Australia and Manufacturers Hanover Trust, says if the pound continues to remain low, these luxury brands will enjoy a double hit.
"It will make their products cheaper to sell abroad, but a cheaper pound will also encourage more tourists to London who will spend in flagship stores in the capital," he says.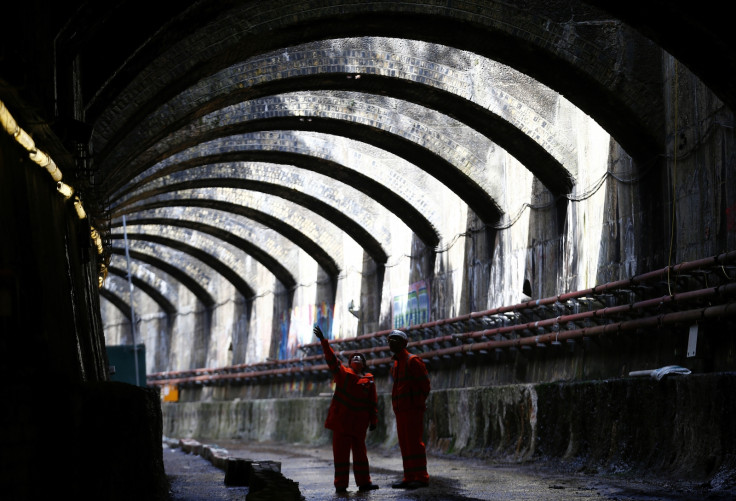 The number of mortgages being approved hit an eighteen month low in July according to a report by the British Bankers' Association last week.
The figures show house loans dipped 5% to 37,662 in July, down from 39,763 in June a month after the Brexit vote, while year-on-year they were down 18.7% in July.
Howard Archer, chief UK and European economist at HIS Global Insight, said: "We believe housing market activity is likely to be limited over the coming months and prices will weaken as heightened uncertainty following the UK's vote to leave the EU weighs down on consumer confidence and willingness to engage in major transactions, and also hampers economic activity."
Hewson adds that the government and housebuilders such as Persimmon, Taylor Wimpey and Barrett Developments "will have to strike a fine line" over the coming months.
He says: "A balance will have to be struck between keeping prices buoyant and responding to the demand for more affordable houses. And this hits at margins because these houses are less profitable to build."