Controversial Trump strategist Steve Bannon removed from National Security Council
Appointment of Bannon to the security council was criticised by many at the time.
It has been reported that Steve Bannon, White House Chief Strategist and a key aide to President Donald Trump, has been removed from the National Security Council.
In February, the former driving force behind the alt-right website Breitbart News was announced a member of the council after Trump issued an executive order at the expense of the joint chiefs of staff, an unprecedented move at the time.
Bannon currently serves as chief strategist, a role that gives him a direct line to Trump.
His influence has already been seen in some key decisions made by the president.
A White House aide told US media that the reshuffle was not a demotion for Mr Bannon.
The aide said Mr Bannon was only given a seat on the NSC to keep an eye on National Security Adviser Michael Flynn, who was fired in February.
Flynn resigned after acknowledging that he misled Vice President Mike Pence about the nature of his communications with the Russian ambassador in Washington, Sergey Kislyak.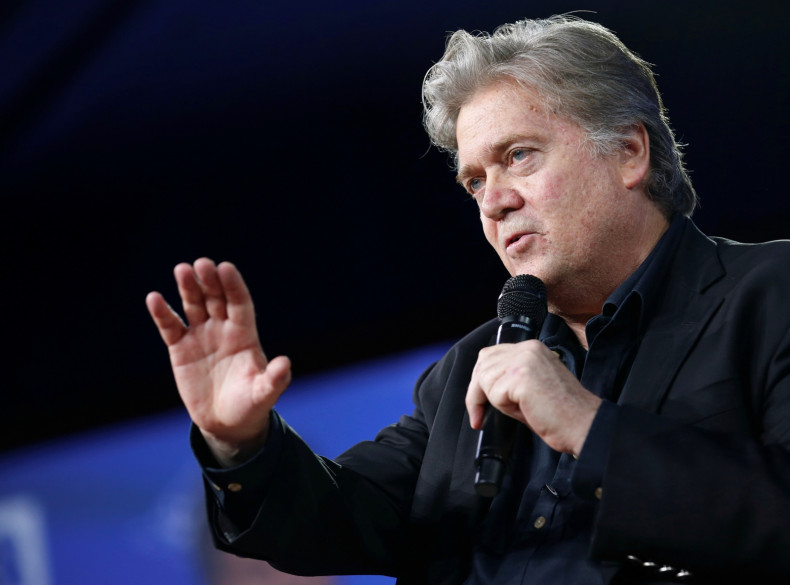 His appointment was at odds with the Republican mainstream, which had been the subject of repeated attacks by Breitbart, and which is represented in the White House by Trump's chief of staff Reince Priebus.
Bannon is credited as being the architect of the controversial 'Muslim ban' restrictions placed on visitors from seven Islamic-majority countries, which collapsed within days of it being introduced.
The White House hit back at criticism of the Bannon move, pointing out that President Barack Obama's former adviser, David Axelrod, regularly attended NSC meetings.
However, Mr Axelrod was never appointed to the committee, as Bannon was.
The committee is a Cabinet-level group of agencies focused on national security that was established by President George H. W. Bush in 1989.