Catch Me if You Can copycat caught smuggling $85k of cocaine
Mario Hudson was deadheading as a pilot – as portrayed in the hit 2002 Steven Spielberg film.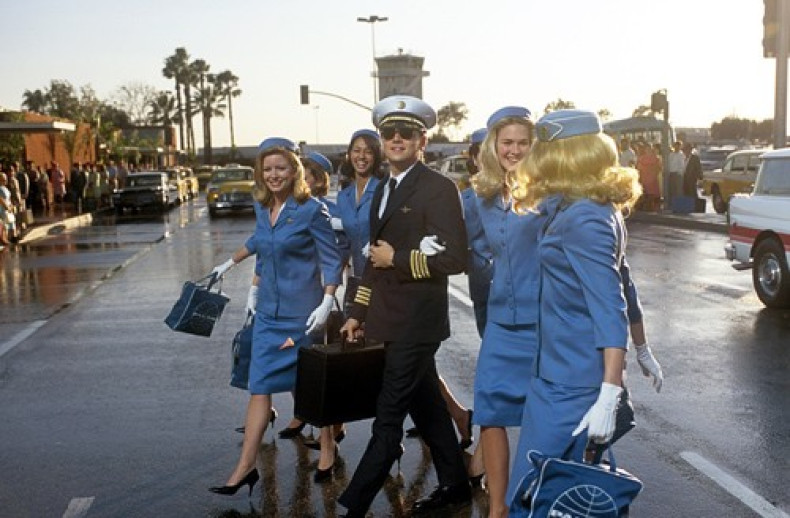 A man who may have taken inspiration from Leonardo DiCaprio in the hit film Catch Me if You Can has been caught attempting to smuggle $85,000 of cocaine by US officials.
Mario Hudson was travelling to New York's John F Kennedy International Airport from Kingston, Jamaica on 27 March when he was intercepted by US Customs and Border Protection (CBP) officers.
Hudson was dressed in a pilot's uniform and claimed he was a "dead-heading crew member."
During the baggage inspection, the customs officers discovered that Hudson had what appeared to be two fraudulent Delta Airlines ID badges.
During the examination of Hudson's luggage, officers noticed that the sides and bottom appeared to be unusually thick and heavy. Hudson was escorted to a private room where his suitcase was probed, revealing a white powder that tested positive for cocaine.
Hudson was arrested for the import of a controlled substance and was turned over to Homeland Security Investigations. The total weight of cocaine seized was approximately 5lbs with an estimated street value of $85,000.
"This seizure demonstrates the vigilance and dedication demonstrated daily by CBP officers at JFK, in keeping these prohibited and dangerous narcotics off the streets of our communities," said Leon Hayward, acting director / field operations in New York for CBP.
Hudson faces federal narcotics smuggling charges and will be prosecuted by the US Attorney's Office in New York.
Source of inspiration
The story mirrors several elements undertaken by convicted fraudster turned security expert Frank Abagnale Jr, whose life story was the inspiration for the 2002 film starring DiCaprio.
The airline Pan Am estimated that between the ages of 16 and 18, Abagnale flew more than 1,000,000 miles on more than 250 flights and flew to 26 countries during his time deadheading.
As a 'company pilot', he was also able to stay at hotels for free during this time and everything from food to lodging was billed to the airline company.