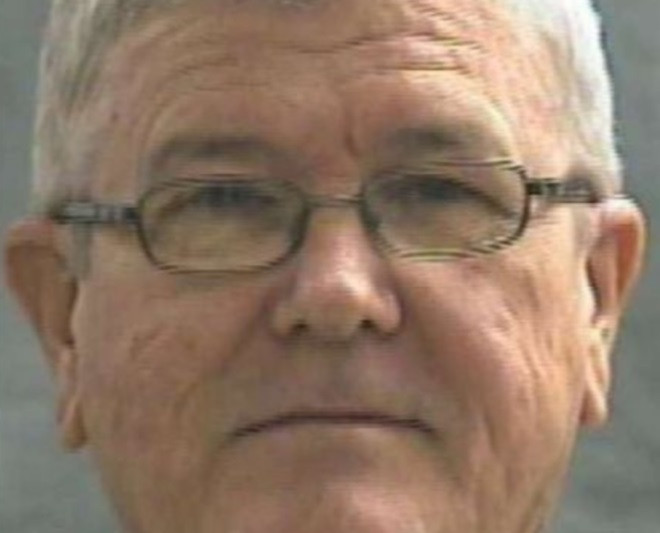 A convicted paedophile has moved next door to his victim after being released from prison in Oklahoma.
Harold English was convicted of the lewd molestation of his step niece in 2015 and recently got out of prison and moved in with his mother in the town of Bristow.
But his mother, and the victim's grandmother, lives next-door to the victim in Creek County which has angered some of his family, and caused for them to demand a change in the law.
Currently, Oklahoma State law says sex offenders cannot live close to schools or public playgrounds, but does not litigate about living right next to their victims.
The Oklahoma-based News On 6 spoke to the victim, Danyelle Dyer, who said that she no longer feels comfortable in her own home, with English just 100 yards away.
"I don't like feel like I can come home," she says. "This is my safe zone and it's not really my safe zone anymore.
"He's right there. And not only does it scare me for my wellbeing now, but it brings back a lot of things that happened in the past."
KFOR-TV spoke to the victim's mother who said his arrival has been "very heartbreaking" for her daughter.
"When you have to see it, I can only imagine what it does to my daughter when she's there and she has to witness it," the unidentified woman said. "She shouldn't have to."
But English's mother told News On 6 that he told police before he moved in and it was only a temporary arrangement.
"We've been gone every day looking for a place for him to live and get straightened up so he can have a home again," says Betty Dyer.
"I didn't want to put him out on the street. Where would he stay?" she added before saying that her son was sorry for his crimes.
Danyelle Dyer said that she was working with state lawmakers to change the sex-offender laws, similar to seven other states which outlaw paedophiles living near their victims.