Barack Obama responds to Michelle's adorable photo with Malia and Sasha on Father's Day
'Our daughters may be older and taller now, but they'll always be your little girls,' wrote the former First Lady.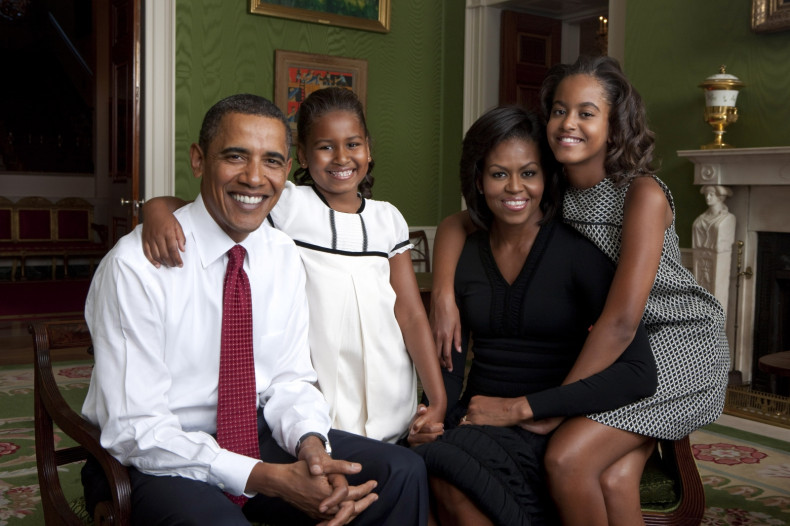 Michelle Obama shared a heartfelt message alongside an adorable throwback photo with their two daughters for Barack Obama on Father's Day.
The former first lady posted a sweet image of the former US president hugging their two daughters, Malia (now 18-year-old) and Sasha (now 16-year-old) on Instagram and Twitter. She captioned the post, "Happy #FathersDay @BarackObama. Our daughters may be older and taller now, but they'll always be your little girls. We love you."
Soon, Barack also responded to his wife's adorable post and admitted that he is proud to be Sasha and Malia's father. He wrote on Twitter, "Of all that I've done in my life, I'm most proud to be Sasha and Malia's dad. To all those lucky enough to be a dad, Happy Father's Day!"
Malia is currently interning at the The Weinstein Company and is expected to begin college at Harvard this August, while Sasha is attending the prestigious Sidwell Friends School in Washington D.C.
Recently, the former First Lady revealed that her husband was so fond of his black tuxedo that he wore the same one through both of his terms in office. The 53-year-old told the audience at Apple's Worldwide Developers Conference on 6 June, "This is the unfair thing. You talk about Fred Astaire and Ginger Rogers - no matter what we do, he puts on that same tux."
The former Flotus pointed out how the media pays so much attention to what women wear, in comparison to men. "Now, people take pictures of the shoes I wear, the bracelets, the necklace—they didn't comment that for eight years, he wore that same tux, same shoes," she said.
According to his Michelle, Barack has no issue repeating his formal wear and actually was happy about it. "He was proud of it too, he was like, 'Mm! I'm ready. I'm ready in ten minutes. Mmm—how long did it take you?' I'm like, 'Get out of here,'" she told a cheering crowd.