More than 600 fake adverts have been displayed across Paris in a bid to expose the "corporate takeover" of the COP21 climate talks that began on 30 November. The adverts orchestrated by the UK-based campaign group Brandalism with the aim of highlighting the links between consumerism, fossil fuel dependency and climate change.
Displayed on hundreds of advertising spaces at bus stops and street corners in the French capital, the adverts feature corporate sponsors of the climate change talks, including AirFrance, Engie and Dow Chemicals. World leaders Francois Hollande, David Cameron, Barack Obama and Angela Merkel are also pictured.
"By sponsoring the climate talks, major polluters such as AirFrance and GDF Suez (Engie) can promote themselves as part of the solution, when actually they are part of the problem," said Joe Elan from Brandalism. "We are taking their spaces back because we want to challenge the role advertising plays in promoting unsustainable consumerism."
Elan accused the advertising industry of feeding people's demands for products created from fossil fuels, which he says are "intimately connected" to creating climate change. The fake adverts were installed on Black Friday (27 November) and took up spaces owned by JC Decaux, one of the world's leading outdoor advertising companies.
One of the fake adverts shines a spotlight on Volkswagen's recent emissions scandal, mimicking the style of a Volkswagen advert with the words: "We're sorry that we got caught". Other posters displayed slogans such as: "Caution: Breathe at your own risk" and "TTIP: Bedtime for democracy."
"Following the tragic events on 13 November in Paris, the government has chosen to ban the big civil society mobilisations – but big business events can continue," said Bill Posters from Brandalism. "The multinationals responsible for climate change can keep greenwashing their destructive business models, but the communities directly impacted by them are silenced."
Posters noted that it was now crucial for people to take to the streets during the climate change negotiations and "confront the fossil fuel industry". Parisians quickly began taking to social media in discussion over the fake adverts as world leaders gathered for the opening of the summit.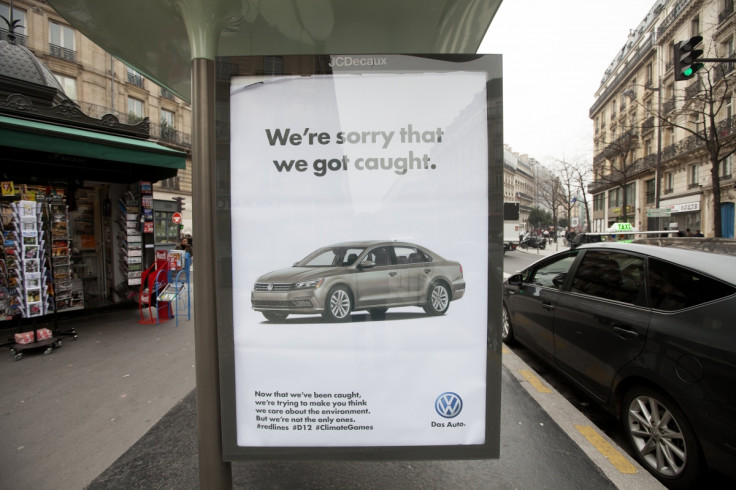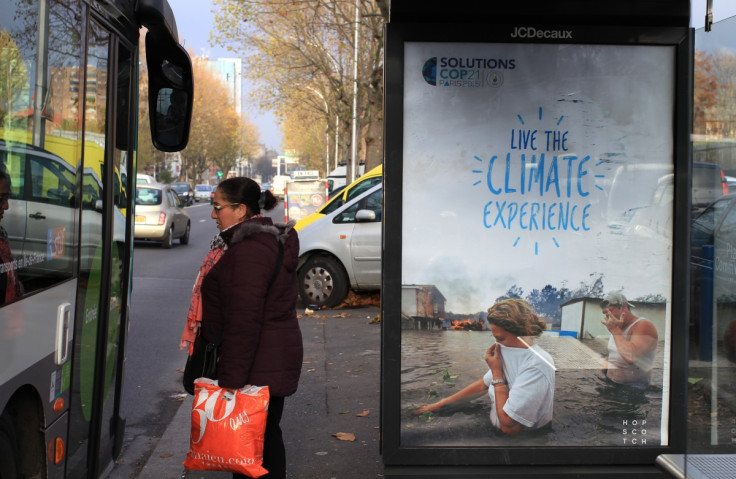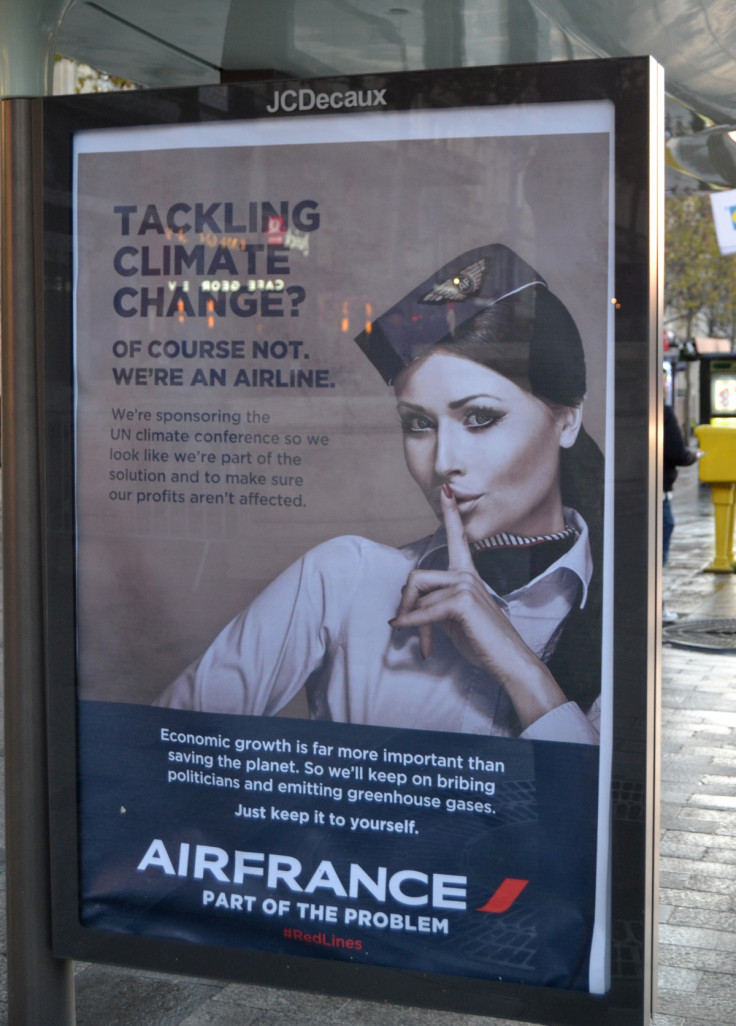 Read IBTimes UK's full coverage of the Paris climate change talks.