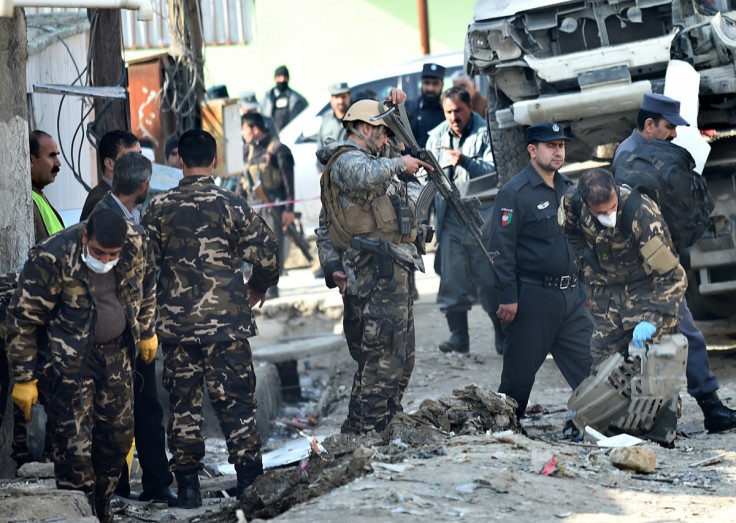 The US embassy in Kabul has warned its citizens of an "imminent attack" in the city in the next two days, as the leaders of Afghanistan and Pakistan are poised to meet in Paris on the sidelines of the UN climate change conference, known as COP21.
The diplomatic mission said it had received what it called credible reports of an assault in the Afghanistan capital in the next 48 hours. "During this period of heightened threat, the US Embassy strongly urges US citizens to exercise extreme caution if moving around the city," it said in a statement on its website. There were no further details about the timing or method of the planned attack.
The meeting between between Pakistan Prime Minister Nawaz Sharif and Afghan President Ashraf Ghani could be a possible first step towards resuming Islamabad-brokered Taliban peace talks. "A meeting between (Sharif) and (Ghani) on the sidelines of the UN climate change conference is likely," a Pakistani official told AFP on condition of anonymity. "Islamabad firmly believes the meeting... will have a positive impact on regional peace and help Islamabad and Kabul to further strengthen their ties."
The warning comes after a suicide bomber targeted a senior member of Afghanistan's election commission in Kabul, killing his driver and wounding several passers-by. Abdul Rahman Rodwal, regional director at the country's Independent Election Commission, survived the attack in the Shah Shaheed area of eastern Kabul, police said.
No group has claimed responsibility, but Taliban insurgents who are fighting to topple the foreign-backed Kabul government frequently carry out suicide and roadside bombings across the country.