COP21: What's happening to planned rallies since the Paris attacks?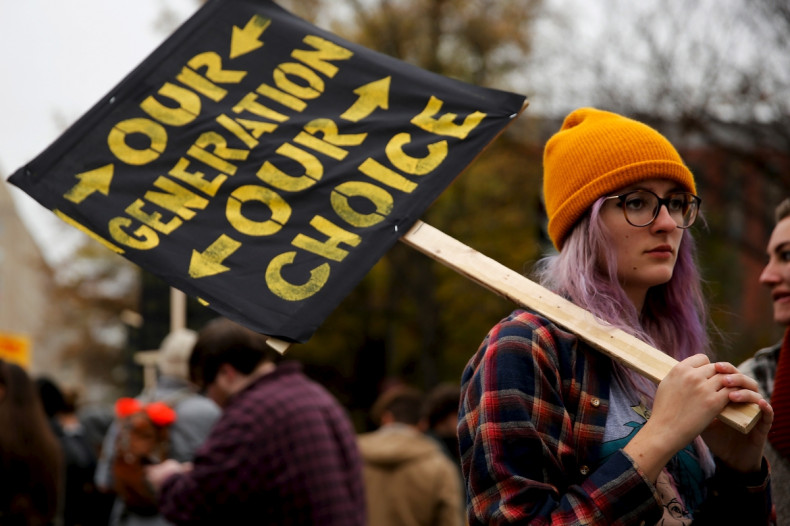 After the events in Paris on 13 November, French authorities announced that a number of the events planned by activists surrounding the UN Climate Conference would be cancelled. Marches in Paris on 29 November and 12 December - planned to be the centre points of the global movement - have both been halted.
Events in the French capital occurring in closed spaces where security could be better ensured are still planned to go ahead - The Climate Action Zone at Le Centquatre-Paris will still happen, hosting screenings, discussions and exhibitions. The People's Climate Summit, held in Montreuil in the east of Paris, will also continue as planned.
Marches around the world will still take place
Planned demonstrations around the world on the weekend of 28/29 November, in the run up to the start of COP21 on 30 November, are still set to go ahead.
In the UK, Scotland and Wales will both hold marches on Saturday the 28th, with many then coming to London for a main march on the 29th. Scotland's climate march will take place in Edinburgh on Saturday, with marchers meeting in The Meadows at noon and buses arriving from Aberdeen, Dumfries, Dunkeld and Glasgow to join the movement.
Wales's demonstration will be held in Cardiff and protesters are asked to cycle as part of "pedal for the planet" - cyclists will meet in Callaghan Square at 1.30pm and cycle en masse to the Senedd, the Welsh National Assembly's building, where others will meet for a rally.
In Northern Ireland, a rally will take place on Sunday 29 November in Belfast, with activists meeting in Writer's Square at 2pm.
The largest march in the UK will take place in London on Sunday 29 November. Activists will assemble on Park Lane, near Hyde Park Corner, at noon and then start a route set to take marchers past Trafalgar Square, Downing Street and the Houses of Parliament, before ending at Millbank. A number of buses have been organised from different cities around the UK to take those wanting to join the march to the capital.
Around the world
New York's climate march in 2014 was one of the biggest in history with organisers estimating 400,000 people took part. This year, on the 29th, people will march around City Hall on New York's centre street from 2pm.
In Sao Paulo, activists are organising activities at the Sao Paulo Museum of Art on 29 November before marching towards Ibirapuera Park. Marches are also planned for numerous cities around South America, including Buenos Aires.
Around Europe marches are planned in most capitals, including Madrid, Berlin and Rome. Elsewhere around the world marches will take place in Sydney, Tokyo and Beirut.
If you want to take part in one of the thousands of marches happening around the world, you can use Avaaz's useful search site to find your nearest demonstration.