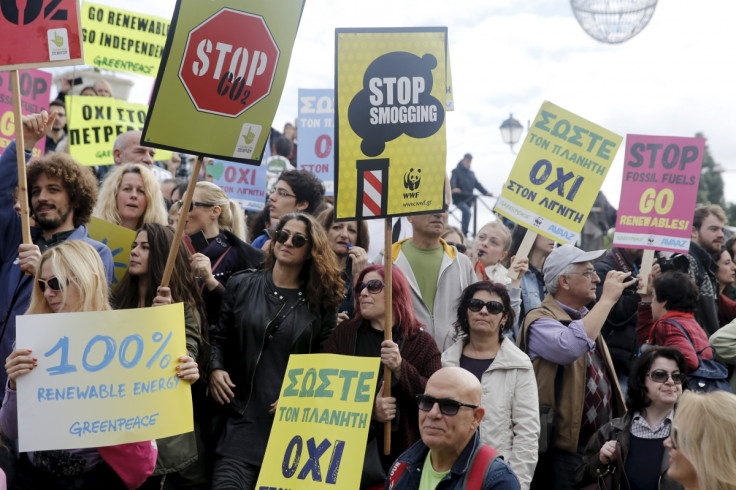 India is not expected to accept any restrictions on coal, which will continue to provide a major chunk of its energy until 2030 and add to its emissions. While Prime Minister Narendra Modi reiterated on his way to Paris for the UN summit that everyone shares responsibility for acting on climate change, India will probably not offer more than its target of 175 gigawatts of renewable energy by 2022 and a 33-35% cut in emissions intensity below 2005 levels by 2030.
The country recently set a new target to increase its share of non-fossil-based power capacity to about 40% by 2030 from the present 30%. India has also proposed to cut emissions by 2.5 billion tonnes to 3 billion tonnes of carbon dioxide by 2030 by improving tree cover. A trillion dollar solar alliance and a global framework for quick diffusion of clean technology are among what the country will pursue at Paris.
India stands fourth in annual emissions after China, the US and EU. Its emissions continue to rise, showing a 7.8% increase in 2014 as against 0.9% by China and 0.9% by the US. But given the 200 million people with no access to electricity, its reliance on coal will remain for some more time, according to official data.
Carbon imperialism
The government's chief economic adviser Arvind Subramanian, wrote in an article that coal "will, and should, remain the country's primary energy source because it is the cheapest fuel available". Quoting Bill Gates, he said that renewables are not competitive with coal, and unlikely to be so any day soon. He called on the western demand for phasing out coal as "carbon imperialism".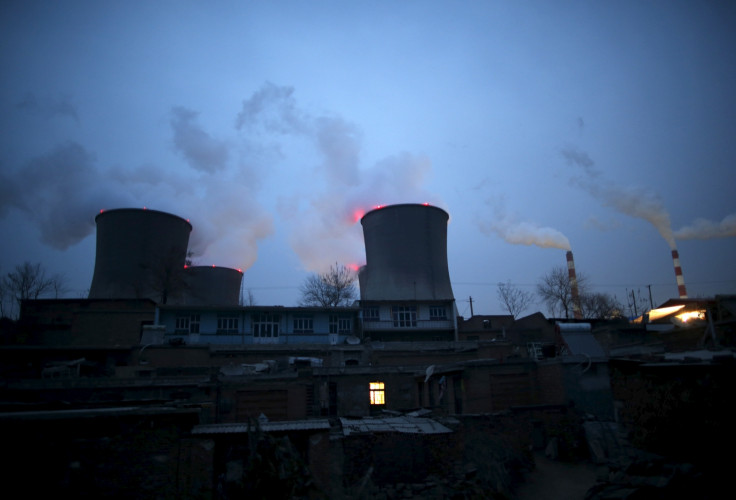 Critics have noted that India can do much more in cutting emissions intensity and that its stated target does not reflect the scale of mitigation from the planned investments in renewable energy. Lack of clarity on emissions intensity in the base year (2005) and target year (2030), as well as the scope and coverage of the intensity target and the methodologies for measuring are some of the sore points.
Subramanian has also asked the government to shift focus from adaptation to cutting emissions, for which options like clean coal have been suggested. But the country's pledge calls for enhanced investment in adaptation through domestic and international funds.
Differentiated responsibilities
While the economic adviser has also called upon the Modi government to drop the demand for "common but differentiated responsibility" on climate action, it is not expected that the government will do so. The official stance of "climate justice" continues to demand that the developed world must atone for the historical carbon emissions they are responsible for in pursuing their high standards of living, while now allowing the poorer nations to claim their share of the carbon pie.
The richer half of the world has been demanding that developing nations with high rates of economic growth, like India, accept legally binding and substantial emissions cuts. All nations, rich and poor, will have to improve on their pledges, "especially big emitters like China, India and the United States", according to an opinion piece in the New York Times, reflecting the view in the West. One of the reasons that Kyoto failed to deliver a binding treaty was because it imposed emissions reduction targets only on developed countries.
At Paris, the negotiations will seek to forge a legally binding treaty that aims to restrict emissions and keep the planet from warming beyond 2C over pre-industrial levels. With less than 1,000 billion tonnes of carbon left to keep within this target, and trends indicating this could be exhausted in two decades, the COP 21 is indeed "our last hope", in the words of Fatih Birol, the director of the International Energy Agency.
However, a realistic look at national postures and pledges do not bode well or promise that Paris will be any better than Copenhagen or Kyoto. Bill Mckbben, founder of the global climate campaign 350.org writes in the LA Times that "there will be no formal treaty in Paris; everyone knows there aren't enough votes in the Senate to ratify an international treaty based on a rational climate policy".
Pledges can limit damage
In what is a first, the submitted national pledges could play a big role in limiting climate damage and holding temperature rise this century to 3 or 3.5C over the century as against the 5C otherwise. Not enough, but an improvement over earlier COP meetings with no binding targets.
Both at Kyoto in 1997 and Copenhagen in 2009, there were no timed targets, or enforcement mechanisms for cutting emissions signaling a lack of political will. This time however growing public sentiment could force the hand, feel experts. From Yemen to South Korea to Kenya, from London to Sydney, thousands took to the streets on Sunday in more than 2000 events in demonstration of a public environment movement strongly sending out the message that there is "No Planet B" in the fight against global warming.
A stream of studies continues to heap evidence on the damaging effects of climate change. A latest study by Joint Global Change Research Institute, a collaboration between the Department of Energy's Pacific Northwest National Laboratory and the University of Maryland, says that if countries do nothing to reduce emissions, the earth has almost no chance of staying under the 2 degree limit, and the temperature increase could exceed 4 degrees. The INDCs and future abatement enabled by Paris meet could provide a chance of meeting the 2 degree target, and greatly reduce the 4 degrees catastrophe.
How the rich and poor nations will share the burden of taking action, how to finance adaptation and the legal format of a deal could be the challenges, with indications that the US could block a legally binding treaty.