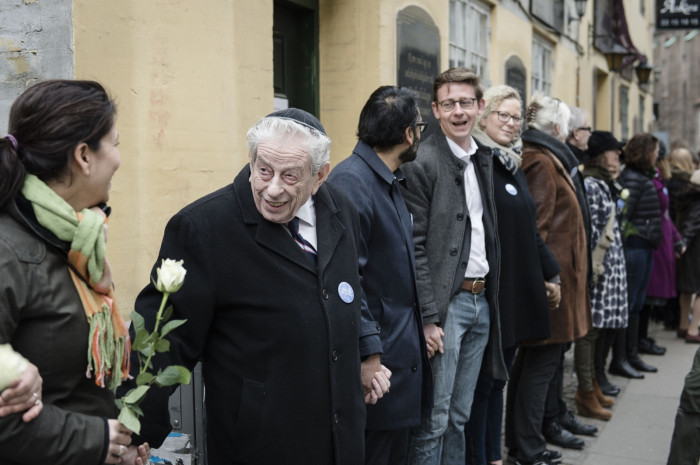 Danes of many religious persuasion have formed a human "ring of peace" around the Copenhagen synagogue where Islamist Omar El-Hussein shot one of his victims on his rampage in February, guard Dan Uzan.
The event was organised by Niddal el-Jabr, who said the show of unity sent a message that "Jews should be able to have their religion in peace".
Similar events have taken place in other Scandinavian cities in recent weeks, including one in Copenhagen's city square on 27 February which was attended by mayor of the city, Frank Jensen. Police wouldn't allow a ring of peace at the synagogue then, citing security concerns.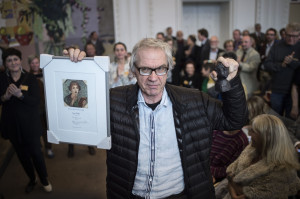 On 15 February El-Hussein attacked a cafe where a debate on free speech was taking place, killing film director Finn Nørgaard. He then tried to enter the synagogue where a bat mitvah was taking place but was prevented from entering by Mr Uzan. Five others were injured in the attacks before El-Hussein was shot dead.
Following the attack, which took place just weeks after the Paris attacks in which Jewish shoppers were targeted, Israel's Prime Minister Benjamin Netanyahu invited any Jews concerned about rising anti-Semitism in Europe to move to Israel. Some Jewish leaders rejected the idea, saying Europe was home.
Also today, at Denmark's parliament, suspected target of El-Hussein's attack on the cafe Swedish cartoonist Lars Vilks, 68, was the recipient of a Sappho freedom of speech award by Denmark's Free Press Society for what was described as his "staunch fearlessness."
Vilks said he had not set out to be a champion of free speech when he provoked fury for depicting Mohammed as a dog. "I am an artist and my artwork is probably difficult to understand. Many have tried to understand what that dog is about. But I don't even understand it myself.
"Some believe that it is a form of blasphemy, but I say that it is what art is all about. I show my things to the world and then the world must interpret it."