Tens of thousands of people have marched through Danish cities in what was both a vigil for the two victims of this weekend's terror attacks and also a show of solidarity with Denmark's Jewish and Muslim communities.
Holding candles and singing "Imagine", by John Lennon, Danes marched through cities including the capital Copenhagen, where 22-year-old Muslim Omar Abdel Hamid El-Hussein shot and killed two people before being killed in a shoot-out with police near his home in Norrebro.
El-Hussein was the son of Palestinian refugees who had been a kick-boxer and embroiled in gang violence, once stabbing someone in the leg on a Copenhagen train. One of his targets was a synagogue where one man was killed and where this evening thousands left flowers, holding Danish and Israeli flags.
Jewish leaders spoke out in defence of Muslims in a bid to avert any potential backlash. The chairman of the Jewish Danish Committee, Dan Rosenberg Asmussen, told reporters: "We fight together with them for religious rights. We are moderates. We fight together against extremism and radicalism."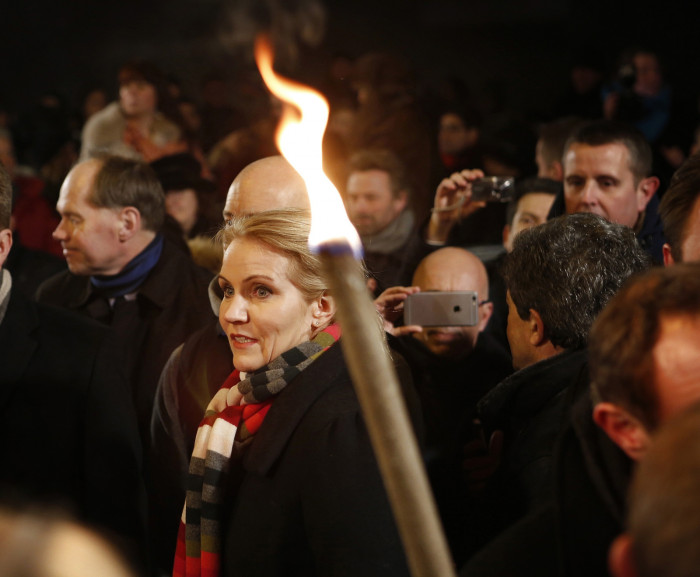 "We have now experienced the fear that terrorism seeks to spread," said Prime Minister Helle Thorning-Schmidt. "The Danish democracy is strong, the Danish nation is strong, and we will not accept any attempt to threaten or intimidate our liberties and our rights."
Apart from the many thousands who marched in the spirit of peace, defiance and reconciliation, the Pegida movement also held a demonstration in Copenhagen. About 50 people are thought to have attended.
Two men have been charged with helping El-Hussein hide and providing and disposing of his weapon. However the Prime Minister told reporters he did not appear to be part of a larger terror cell.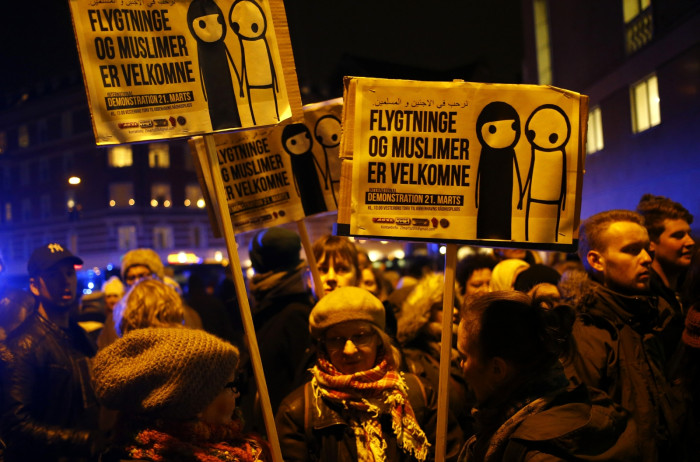 "He was known by the police for several criminal acts, including severe violence," said Ms Thorning-Schmidt, "and he was also known to be linked to a criminal gang in Copenhagen. But I want to also make very clear that we have no indication at this stage that he was part of a cell."