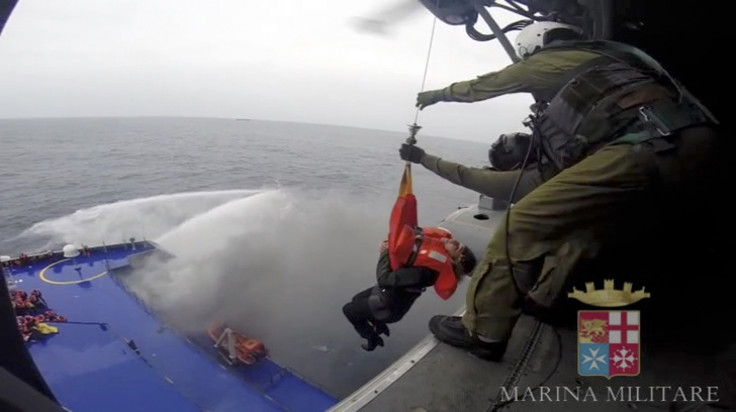 A criminal investigation has begun into the fire which broke out on a ferry off the coast of Corfu yesterday, as four bodies were recovered from the vessel, taking the death toll to five.
Authorities in Bari, Italy, said that they were going to launch a criminal probe into the disaster, which saw one man perish yesterday after leaping into the sea to escape the flames.
It is believed that 82 people are still stranded on the boat, where they huddled on the ship's upper deck all night amid storm conditions, in order to escape the flames.
The investigation will examine how the blaze started and why it spread so quickly, and if criminal negligence was responsible.
The boat's Italian owner said that the vessel was in full working order, and passed a safety inspection of features including its fire doors on December 19.
However an online report by ship safety inspectors Paris Mou, states that some of the fire doors had malfunctioned and emergency system parts were missing.
It is not known if these were repaired before the ship left port.
Four Britons are among the 391 people rescued from the boat, with two Britons believed to still be on board the vessel.
Italian coast guard Admiral Giovanni Pettorino said rescue efforts continued all night, with helicopters completing four rescue sorties in winds of up to 46 mph.
"Notwithstanding the weather and the darkness, which is another factor, we persisted throughout the entire night," he said.
Yesterday, gale force winds hampered rescue efforts, with passengers describing heat on the boat reaching such levels of intensity it burned through the soles of their shoes.
A cargo ship carrying 49 of those rescued has now arrived in the Italian port of Bari.