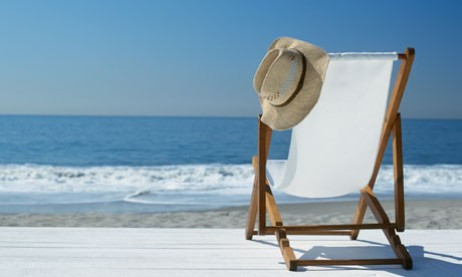 An elderly woman was rescued by firefighters after getting trapped in a faulty deckchair while sunbathing on one of the hottest days of the year.
According to the Mirror, the OAP sunbather was sitting in the chair in her garden in Polruan, Cornwall, when the seat fell through and her bottom was wedged in the frame.
She was unable to move and is believed to have spent hours trapped in the broken chair during the fierce heat of the day.
Emergency services were only called after a neighbour discovered the woman in the evening and raised the alarm.
A spokeswoman for Cornwall Fire and Rescue Service said: "Crews from Polruan rescued a person who was trapped in a deckchair.
"The casualty was found by a neighbour and is now in the care of the ambulance service."
The woman was taken to a local hospital where she received treatment for dehydration and sunburn.
Polruan fire station manager Peter Ripley warned users to check the condition of their deckchairs before using them.
"We don't get a lot of these type of incidents but people who haven't used their deck chairs for a while should be careful and check them before use, especially the elderly."