Corrie fanatics will be pleased to hear that the ITV soap will broadcast a sixth weekly episode from late 2017. But despite the extra night to sloth out in front of one of the nation's favourite shows – is it such a good idea?
ITV announced the news on Wednesday (29 June), and before sceptics could query a possible decline in quality with one more nail-biting episode to fill per week, the broadcaster's Director of Television justified the decision.
Kevin Lygo claimed that the news reflects commitment to high quality programming for the show's loyal audience, stating: "I am a life-long fan of Coronation Street and one of the first things I wanted to explore when I became Director of Television was taking the production to six episodes a week.
"The soaps are the cornerstone of the ITV schedule, and Coronation Street continues to produce some of the finest drama and comedy on television. It is a hugely important part of what has defined ITV throughout its history, and I want it to continue to be right at the heart of what ITV defines in years to come."
He continued: "As a viewer I have watched the soap as it has continued to evolve, entertain, and grip the nation with fantastic storylines and this move will be the next exciting chapter in Corrie's story."
And it looks as though ITV are making room for more cobbles, as the current layout of the set will be extended to facilitate the expansion in production. It will also create an additional studio space on the 7.7 acre site in Trafford, Manchester. The programme currently has four operational studios, as well as the exterior lot of Coronation Street.
Also defending the plan was ITV Studios Managing Director of Continuing Drama and Head of ITV in the North, John Whiston. He said: "From a creative perspective this is an extremely exciting development for the production team, writers, cast and crew who work on our globally renowned soap drama."
"Coronation Street's new producer Kate Oates, modern filming and editing facilities at the programme's Production Centre and our fantastic, peerless drama teams will help turn this great idea into reality," he added.
But some viewers wonder why change something that isn't broke? Corrie and EastEnders fan Lauren Smith, 26, told IBTimes UK: "I think they're [ITV] are trying to keep viewers hooked and away from EastEnders. The soaps are in stiff competition and because they have loyal viewers – in my opinion – and perhaps more episodes will keep them engaged."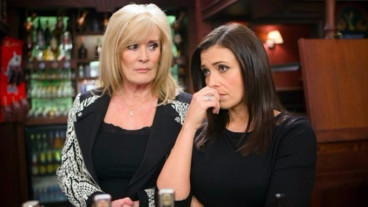 But Smith was dubious about how an extra episode could alienate busy people who struggle to keep up with the soap. She continued: "I think it might be off-putting to some, like people who work, as they will need to put time aside to catch up. Not everyone stays home six nights a week!"
TV journalist Becca Longmire had a positive outlook on the change, joking to IBTimes UK, "What's an extra day?" before adding: "I believe the soap's quality will stay the same and I don't think the writers and producers are being over-ambitious. It is already on five nights a week – which I think is already too much – but I'm sure Corrie fans will still tune in for every episode, or catch up on ITV player if they've missed one."
Viewers have expressed their mixed opinions about a sixth episode per week on social media sharing site Twitter, with Andrew Barker citing the news could repel its audience. He wrote: "I used to watch Corrie when it was 2 episodes a week. Gave up when it moved to 3. 6 could put audiences off."
Another Twitter user, Gail Renard, also shared a similar opinion, stating: "Coronation Street to be shown 6 times a week prior to the nation getting a surgical Corrie implant."
See more of the Twitter reaction below.