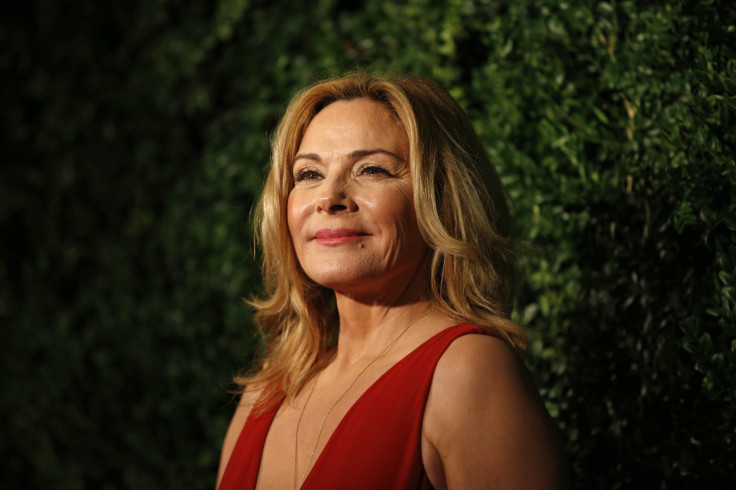 Kim Cantrell is best known for playing the uber-glamourous and highly-sexual Samantha Jones in Sex And The City, but it looks like the Hollywood actress is taking her career in a new direction. The 59-year-old star has revealed that she has been offered a part in Coronation Street – and has also made it clear that she would be up for a cameo on the cobbles.
During an appearance on Good Morning Britain on Tuesday (14 June) the TV veteran said that she had been in talks with producers but was forced to turn down the opportunity due to her busy work schedule."They did offer me a part, but I wasn't available, so maybe they will ask me again,"she explained.
Cantrell, whose film credits include Police Academy and Mannequin, first expressed her interest back in 2010 during an interview with Liverpool's Radio City 96.7. "Coronation Street would be fun. I would love it," she said at the time.
If it does happen she would follow in the footsteps of star including Shayne Ward, Joan Collins, Sir Ian Mckellen and Status Quo who have also appeared on the show.
Elsewhere in the interview, Cantrell said that she had been asked to take part in the revamped Top Gear helmed by Chris Evans but insisted that 'now doesn't seem like a good time!' to sign up. Her comments came amid reports that the former BBC juggernaut experienced another drop in ratings – to just 2.4 million viewers on Sunday night's (12 June) third episode.
The viewing numbers are reportedly the lowest in the BBC2 show's history. Broadcasting correspondent for the Guardian tweeted: "Top Gear falls to 2.4m from last week's 2.8 and 4.3m launch. Believed to be lowest ever overnight audience for BBC2 show".